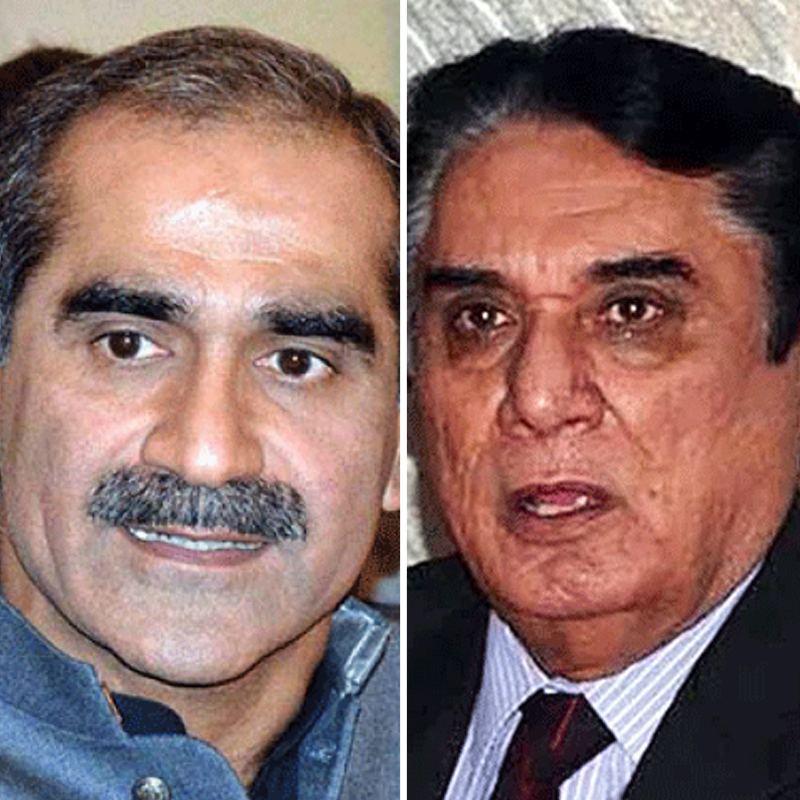 ---
LAHORE: The Pakistan Muslim League-Nawaz (PML-N) leader Khawaja Saad Rafique has questioned impartiality of the National Accountability Bureau (NAB) Lahore Director General Shahzad Saleem, claiming that Saleem has become a party in NAB inquiries against him and other PML-N leaders.

In a petition filed in the Lahore High Court (LHC) on Tuesday, Rafique has claimed that the DG's 'partial role' was exposed when he was found on different media channels telling inside stories of an inquiry initiated against Rafique "which is against the norms of law".

Rafique, the former railways minister against whom NAB inquiry is under way in the Paragon Housing Project scam, argued that in presence of the DG no fair inquiry could be expected.

Rafique brothers express distrust in NAB's Lahore chief

He contended that he had submitted an application to NAB chairman to hand over the inquiry to another official but his efforts bore no fruit as fate of his application had not been decided yet. He requested the court to order NAB to hand over the inquiry against him to another impartial officer.

The NAB official's recent appearances in talk shows infuriated the former ruling party and also caught NAB chairman's notice. In the said interviews, Saleem had discussed the ongoing inquiries and investigations against the PML-N leaders including its president, Shehbaz Sharif, and Rafique.

The PML-N had tried to move a privilege motion against the official in the National Assembly and later submitted the motion in the assembly's secretariat, alleging that an official 'who takes salary from government' was involved in 'media trial' of lawmakers.
COMMENTS
Comments are moderated and generally will be posted if they are on-topic and not abusive.
For more information, please see our Comments FAQ