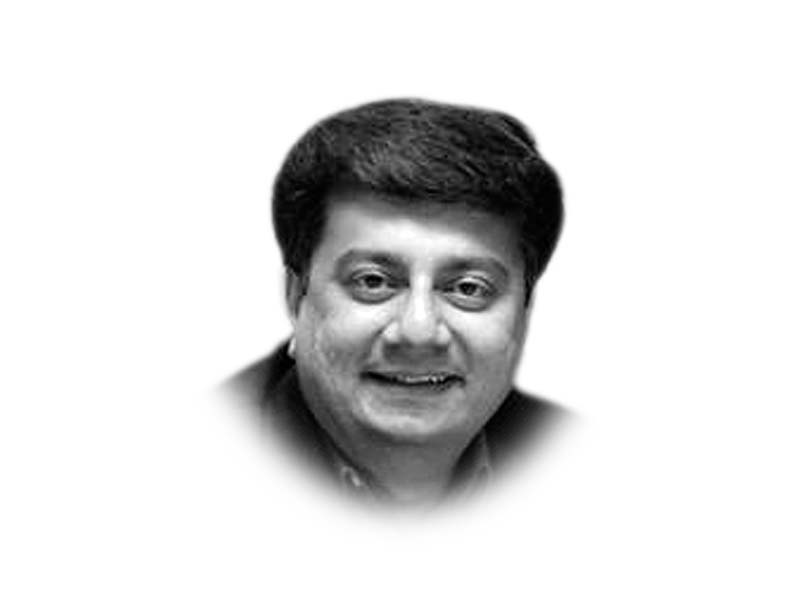 ---
Pakistan's new government, headed by the Pakistan Tehreek-e-Insaf faces uncountable number of problems such as poverty, electricity crisis, law and order, economic crisis and a lot more. These challenges will not only reveal the reality of government's claims but will also test its mettle and capacity. One of these problems is the utilisation of the young minds in the interest of Pakistan.

According to a recent report, 64% of the population in Pakistan is below the age of 30. Furthermore, 29% of the total population comprises people aged between 15-29 years. This in its literal sense is quite a healthy sign. However, if not utilised, the same young minds can create serious problems for any country. Today Pakistan faces uncountable number of issues such as economic crisis, terrorism, targeted killings, street crimes, etc. These issues have their root cause in the non-utilisation of youth.

There are some alarming elements which demand serious consideration. First, the recent census has revealed that the percentage of youth in Pakistan is on a rise with a seemingly fast pace. Second, Pakistan has witnessed hugely disturbing events in which young people are involved in deadly violence. Third, the 'global economy' is ever more demanding and less forgiving of individual shortcomings.

Nation-building is referred to the process of getting all the citizens involved in the socioeconomic prosperity of a country. However, it is youth which is considered as nation builders in its truest sense. The young minds have passion, energy, acceptance for new innovative ideas, dreams and hope.

The inevitable consequence of lack of access to quality education is the absence of employment opportunities. The growing amount of young people demands Pakistan to generate nearly 2 million jobs per year for two decades. However, not able to fulfill job-related requirements, a large portion of Pakistani youth has turned towards illegal means for meeting with their financial needs.

However, ongoing skills development programmes such as the Benazir Bhutto Shaheed Youth Development Programme (BBSYDP) focuses on developing human resource in Sindh by empowering youth (aged between 18-35 years) with employable skill sets. It was initiated in 2008-09 by the government of Sindh.

The condition of Sindh where the youth population is estimated at 55.7% is not different from the rest of the country. A large portion of young population in the province is unable to get itself employed just because they do not have necessary skills to compete in the job market. The BBSYDP is a skills development programme to produce skillful youth and promote employment generation.

The Prime Minister's Youth Skills Development Programme (PMYSDP) is another project aimed at training the young population. It is carried out across the country and is executed by the National Vocational and Technical Training Commission (NAVTTC) and Ministry of Education and Training in collaboration with Provincial TEVTAs and other government/private sector skills training institutes.

According to the data acquired through NAVTTC, for the last three years the programme has incurred around 12 billion on training 200,000 unemployed young people across the country. The outcome of this programme seems quite satisfying as approximately 60-70% trainees get employed or start their own business after the completion of programme. Furthermore, the drop-out ratio is also very much meagre at 5%.

Each PMYSDP is extended up to six months and includes one month of job training. Provision of Laptop Scheme, Fee Reimbursement Scheme, Youth Training Scheme, Youth Skill Development Programme, Interest Free Loan Scheme, Youth Business Loan Scheme are other government-funded schemes.

However, despite the success rate of such programmes they need to boost freelancing activities as Pakistan's freelancing industry has thrived with a great pace. According to the Online Labour Index 2017 of Oxford Internet Institute, we are ranked 4th in the list of most popular country for freelancing. The tremendous growth of IT industry has made us a top destination for ICT outsourcing. Being at no 4 across the globe for Software Development and Technology is another important point to be noted. All these statistics not only are considered as good omen for the prosperity of Pakistan but also call for a robust strategy towards utilising the youth to expand benefits generated.

Currently, we generate revenue of over $0.5 billion from the freelancing industry. If we produce one million freelancers in the next five years, we can add $1.9 billion in the economy. This calculation is based on the least number of hourly wages that is $1 per hour. Statistics reveal that Pakistani freelancers are earning hourly wages starting from $5 to a maximum $250 per hour.

A committee headed by the prime minister should be formed having all provincial education ministers as members and relevant experts to identify the trades. Higher education institutes can also be involved since they have the infrastructure, qualified faculty, lab, library, etc.

Small setup institutes should be discouraged since they are not able to deliver quality education. This initiative can help our youth to get good skilled jobs outside Pakistan as well. Recently, Qatar announced 100,000 jobs for Pakistanis and our youth can explore this opportunity.

Introduction of skills development programmes like the PMYSDP and BBSYDP is a highly commendable step from the government. However, besides updating the curriculum, there is a need to bring uniformity in the curriculum of these programmes being taught by different educational institutions. For that purpose, an academic board should be made. Other steps include up-gradation of lab facilities, introduction of courses to train the trainers and promotion of the Technical and Vocational Education and Training (TVET) sector.

Furthermore, there is a need for all industrial sectors to get engaged in hiring skilled workforce (for instance, in hospitality sector of Pakistan, even in five-star hotels, over 50% of staff is not certified). The government should implement Apprenticeship Act of 2017 in letter and spirit. This will surely increase job opportunities.

Youth, due to its potential of bringing rapid socioeconomic and political change, is considered as one of the most important assets, especially of developing countries like Pakistan. Pakistan's job market has potential to cater to the employment needs of this increasing young population. Being 4th in the market of freelancing across the globe can prove to be a game changer for the country. However, it is the lack of necessary professional and technical skills that makes our youth ineligible to utilise their potential. Skills development programmes if applied effectively not only develop this much needed potential of our young people to avail the money-making opportunities but also create uncountable number of jobs by turning the beneficiaries future entrepreneurs.

Published in The Express Tribune, November 13th, 2018.

Like Opinion & Editorial on Facebook, follow @ETOpEd on Twitter to receive all updates on all our daily pieces.
COMMENTS
Comments are moderated and generally will be posted if they are on-topic and not abusive.
For more information, please see our Comments FAQ