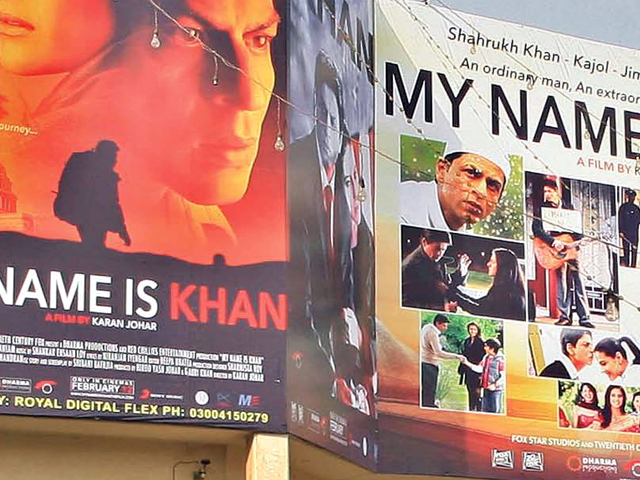 ---
LAHORE: The government plans to award Lollywood with the official status of an industry.

But this decision is causing consternation amongst cinema owners and film exhibitors,  because the government and the film industry have also decided that no foreign film can be shown in cinemas for two weeks following the release of a Pakistani film.

Film exhibitors and cinema owners have reacted strongly against this decision, saying that this verdict is not justified and will result in heavy losses as people have only returned to cinemas because of quality movies which are currently being screened.

Cinema owners and film exhibitors believe that Indian movies are mainly responsible for luring Pakistanis into cinemas. They added that audiences are interested in quality movies and if Pakistani producers would make good films then people would automatically go to watch them.

Pakistan Film Exhibitors Association Chairman Zoraiz Lashari told The Express Tribune that if the government took this step it would play havoc with an already damaged cinema industry.

Lashari said, "There are 110 cinemas in Pakistan and a Pakistani movie is released with 12 to 15 prints normally. If 12 to 15 cinemas screen Pakistani movies then what will the other cinemas do for 15 days".

Lashari said that generally only the first two days after a film has been released is enough to decide whether it will be a flop or a success.  He added that cinemas will not be able to keep screening a Pakistani movies for 15 days if it has been unsuccessful in its first two shows.

"Only one in 50 Pakistani movies does great business. If the majority of the Pakistani movies aren't providing enough business then what will the cinemas show? People will not come to cinemas at all if we keep screening a flop movie for 15 consecutive days," he asserted.

Lashari said that a good Indian movie earns Rs6 million to Rs7 million on average in two weeks and an average cinema needs to screen a minium of 25 to 30 movies annually.

"Pakistani producers make just five to eight movies in a year. It is impossible to run cinemas on such few films. If 70 to 80 movies are made every year in Pakistan then this policy can work but in the current conditions it will be a lethal policy for cinemas," he said.

Film exhibitor Jehanzeb Beg said, "If such a policy is adopted it would be disastrous. We should improve our own product instead of banning others. People do not care if they are watching an Indian or a Pakistani movie, they just want to see a good movie. In the name of reviving the Pakistani film industry, the government should not try to snatch entertainment opportunities from the people," he said.

Nadeem H Mandviwalla, the owner  of DHA cinema, said that the government had nothing to do with the business of cinemas. "The government should not get involved in such things, the government does not know about the business and cannot tell us how to run the business. What would we screen if only one Pakistani movie is screened on Eid and is a failure after two shows."

Nadeem Beg, the cinema's general manager, said that business was already down and such policies should be avoided.

He said, "We have spent Rs160 million to make cinemas and we welcome Pakistani movies but reserving cinemas for 15 days just for one Pakistani movie is not justified."

Pakistan Cinema Man-agement Association Chairman Qaiser Sanaullah Khan said that banning Indian movies for 15 days was not a long term solution.

Published in the Express Tribune, June 4th, 2010.
COMMENTS (1)
Comments are moderated and generally will be posted if they are on-topic and not abusive.
For more information, please see our Comments FAQ