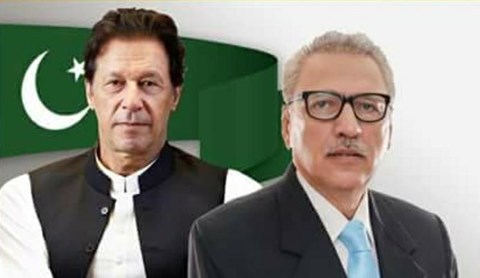 ---
President Arif Alvi and Prime Minister Imran Khan on Friday commemorated the 141st birth anniversary of national poet Allama Muhammad Iqbal and asked the nation to act upon his message, reported Radio Pakistan.

Speakers urge rediscovering Iqbal: Tribute paid to Poet of the East at national conference

The president and the premier said adhering to the words of the canonical poet and philosopher would help the country attain distinction on an international stage. President Alvi stressed the need to revert to the great philosopher's teachings to tackle the multifaceted challenges faced by the country.

Prime Minister Imran said that Pakistanis could achieve prosperity if they were to become Iqbal's "Shaheen" and understand the full wealth of the concept of "Khudi" as expressed by him.