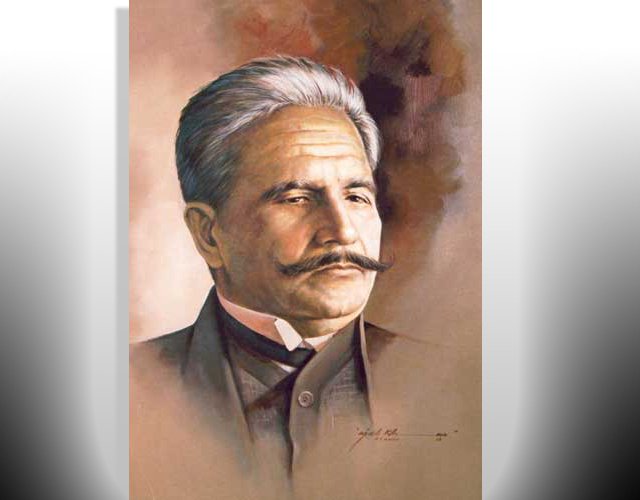 ---
The Muslim Institute on Wednesday organised an Allama Muhammad Iqbal Conference at National Library Auditorium in commemoration of the birth anniversary of the great philosopher and poet.

Speakers highlighted the need to rediscover the philosophy of Iqbal in letter and spirit. The conference was organised to strengthen as well as inculcate the ideas and philosophy of Iqbal in youth.

They said it has become difficult to find the "Shaheen" of Iqbal today. Instead of reprimanding this loss rather people should reconstruct Muslim philosophy and theology based on the principles of Islam while keeping in view the contemporary challenges faced by the Muslim world.

Taleem Do: Can an app solve the education problem?

They said that in light of Iqbal's message the Muslim society should revitalise the vitality of "Ijtehad" in this modern era which is badly needed to reconstruct our social order. There is a dire need to bridge the gap between secular extremists and religious extremists.

Acquisition of knowledge does not merely aim at reading books or gathering factual knowledge rather it is based upon the character building of an individual which is the primary subject of Iqbal's philosophy.

It also aims to train an individual socially and morally so that he can play an effective role in the uplift of a society. Education of characters is the need of the day. Researchers admitted that the philosophy of Iqbal is the key to emerging global challenges.

International moot: Academic research 'must focus on real issues'

Speakers emphasised that people should deal with their social, ideological and psychological issues by taking guidance from the philosophy of Iqbal. They called for revisiting the curriculum and train our teachers in the light of Iqbal's vision in order to achieve fundamental objectives of education. Modern technology has mended human behaviors in a materialistic manner which has resulted in decay of moral values. Iqbal envisions morally sound, ideologically creative and knowledge friendly youth. We need to compete the world while maintaining the establishment of Islamic philosophy. Money and material cannot provide contentment to a human being. In this respect, Iqbal was deeply inclined towards spirituality.

Iqbal was deeply convinced against the dichotomy of religion with politics. In 1931, while addressing in London, Iqbal emphasised that the Europe would have avoided the destruction of world war one if the west have not separated church with politics. At that time, Iqbal envisioned peace in Afghanistan as a prerequisite to the world peace. This precept of Iqbal is equally relevant today. The world can no longer be peaceful following the unrest in Afghanistan.

Published in The Express Tribune, November 9th, 2018.
COMMENTS
Comments are moderated and generally will be posted if they are on-topic and not abusive.
For more information, please see our Comments FAQ