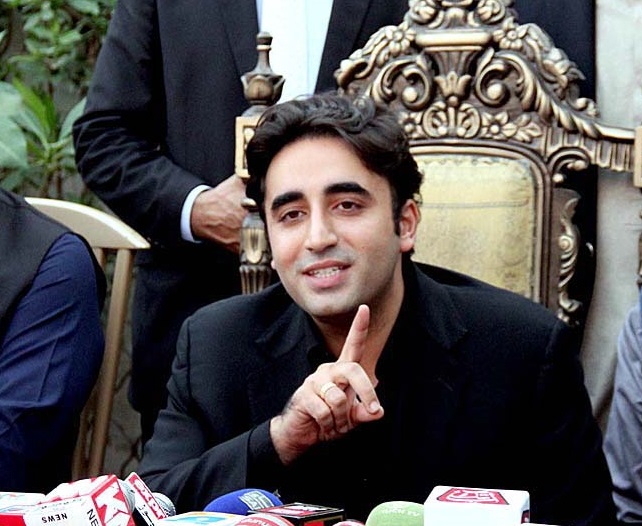 ---
ISLAMABAD: Pakistan Peoples Party (PPP) Chairman Bilawal Bhutto Zardari has said the incumbent government only has the 'begging' policy.

Speaking to the media after the National Assembly session on Wednesday, he claimed Pakistan Tehreek-e-Insaf (PTI) government had no foreign and economic policy. He said only ten days were left in the 100 days agenda of the government but no promise had been fulfilled so far.

He criticised the government for increasing the prices of gas and electricity.  He said the National Assembly does not debate on the national economy. He added that he was expecting a 'tsunami of increased prices' in days to come.

He claimed that the government was taking 'U-turns' on establishing the writ of the state.

Referring to the Pakistan and China currency policy, the PPP chairman said it was mentioned by Asif Ali Zardari. He added that it was acceptable as long as the government favoured the policy mentioned by the former president.
COMMENTS (2)
Comments are moderated and generally will be posted if they are on-topic and not abusive.
For more information, please see our Comments FAQ