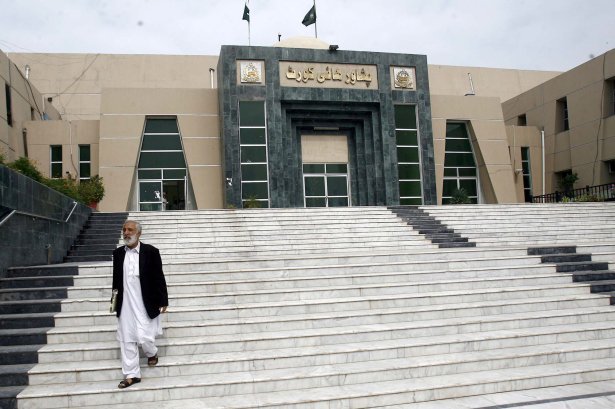 ---
PESHAWAR: The provincial government on Tuesday found itself in hot waters after the apex antigraft watchdog disclosed that they had no records detailing where Rs3.4 billion meant for project to set up four sewage treatments plants in the provincial capital had gone.

This was disclosed by prosecutors of the National Accountability Bureau (NAB) as they appeared before a division bench of the Peshawar High Court (PHC), comprising Justice Qaiser Rashid Khan and Justice Qalandar Ali Khan.

In the last hearing of the case, the PHC had directed NAB to probe alleged corruption after it emerged that government departments had failed to complete the project to build sewage treatment plants in the city despite having spent billions of rupees.

On Tuesday, the NAB prosecutor presented a report of the anti-corruption watchdog before the division bench. The report said that no government department had cooperated with them and that they could find no records of the multi-billion rupee project with any department. The court expressed anger over the contents of the report, noting that was quite unfortunate that no one knew where the Rs3.4 billion — which had been borrowed from the Asian Development Bank (ADB) — had gone.

Financially assisted by the ADB, four sewage water treatment plants were supposed to have been built in Peshawar, including one on the Ring Road, one on Charsadda Road, Warsak Road and one in Hayatabad. Work on the plants began in 1993 so that they could treat sewage before it was dumped to the Kabul River and local canals. The project, though, was closed in 1999 without completing any the plants.

"How much money have you spent and how will you make those plants functional now," Justice Qaiser asked Additional Advocate General Rabnawaz Khan to explain. When he was unable to offer a satisfactory answer, the bench directed the KhyberPakhtunkhwa (K-P) chief secretary to appear in person before the bench within 30 minutes. Meanwhile, the petitioner pleaded his case.

"The abandoned sewage plants have been turned into garbage dumping sites," contended petitioner Ghulam Shoaib Jally. "Without sewage plants, untreated drain water has been falling into the Kabul River through different canals, rendering the water unfit for irrigation."

Jally added that these contaminated waters of the Kabul river are then used to irrigate lands worth billions. He expressed the fear like the funds meant for the plants, government officials could misuse land — worth billions — reserved for the project.