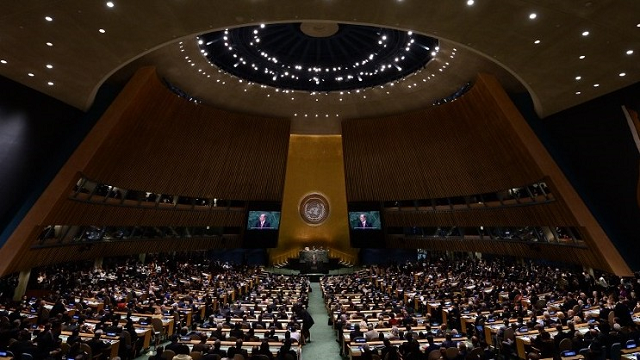 ---
UNITED NATIONS: The United Nations on Tuesday denied that it had forced the lawyer of a Christian woman convicted of blasphemy to leave the country.

Saiful Malook fled to the Netherlands after violence erupted over the Supreme Court's decision to overturn the conviction of Aasia Bibi who was on death row.

"The UN in Pakistan extended its assistance to Mr Malook at his request and did not force him to leave the country against his wishes, nor can the UN force someone to leave Pakistan against his or her will," said UN spokesperson Eri Kaneko.

At a news conference in The Hague on Monday, the lawyer said he was "put on a plane against my wishes" even though he had refused to leave the country without ensuring that his client was out of prison.

Meanwhile, Italy said it will help Aasia Bibi leave her country because her life is in danger. Authorities have indicated they will bar Bibi from travelling abroad.

"I want women and children whose lives are at risk to be able to have a secure future, in our country or in other Western countries, so I will do everything humanly possible to guarantee that (for Bibi)," Deputy Prime Minister Matteo Salvini said.

Italy is working discreetly on the case with other Western countries, he told an Italian radio station.

Salvini said Italy had nothing against the Pakistani government. "The enemy is violence, extremism and fanaticism," he said.