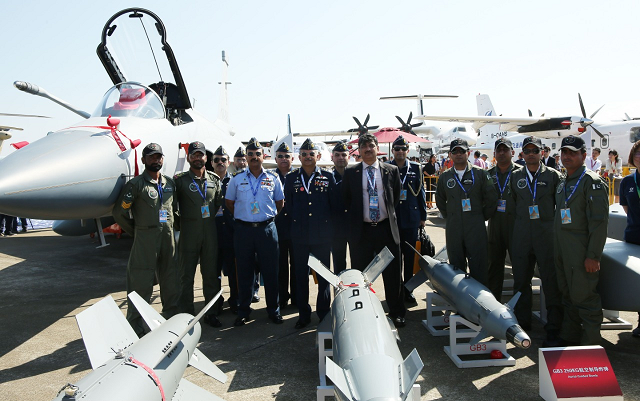 ---
Pakistan Air Force (PAF) Air Chief Marshal Mujahid Anwar Khan on Tuesday was in attendance for the opening ceremony of China's Zhuhai Air Show in which "Pride of Pakistan" JF-17 Thunder aircraft also took part.

Delegations from different countries were also present on the occasion.

The air chief also visited the Pakistan Pavilion, being set up by Pakistan Aeronautical Complex, Kamra, where he interacted with the air force contingent participating in the show.

Air Marshal Asim Zaheer appointed Vice Chief of Air Staff

While lauding PAF personnel's performance in the show, he said their participation in the event is a matter of pride for the nation.

[/fbvideo]

Moreover, Mujahid Anwar also visited the static display of JF-17 Thunder aircraft where he met pilots and ground crew.

He also met his counterparts and touched upon matters of mutual interest.

The air chief called on Lt Gen Ding Laihang, Commander Peoples Liberation Army's air force.

Both dignitaries agreed to further enhance mutual cooperation in training and capability enhancement between the two air forces.