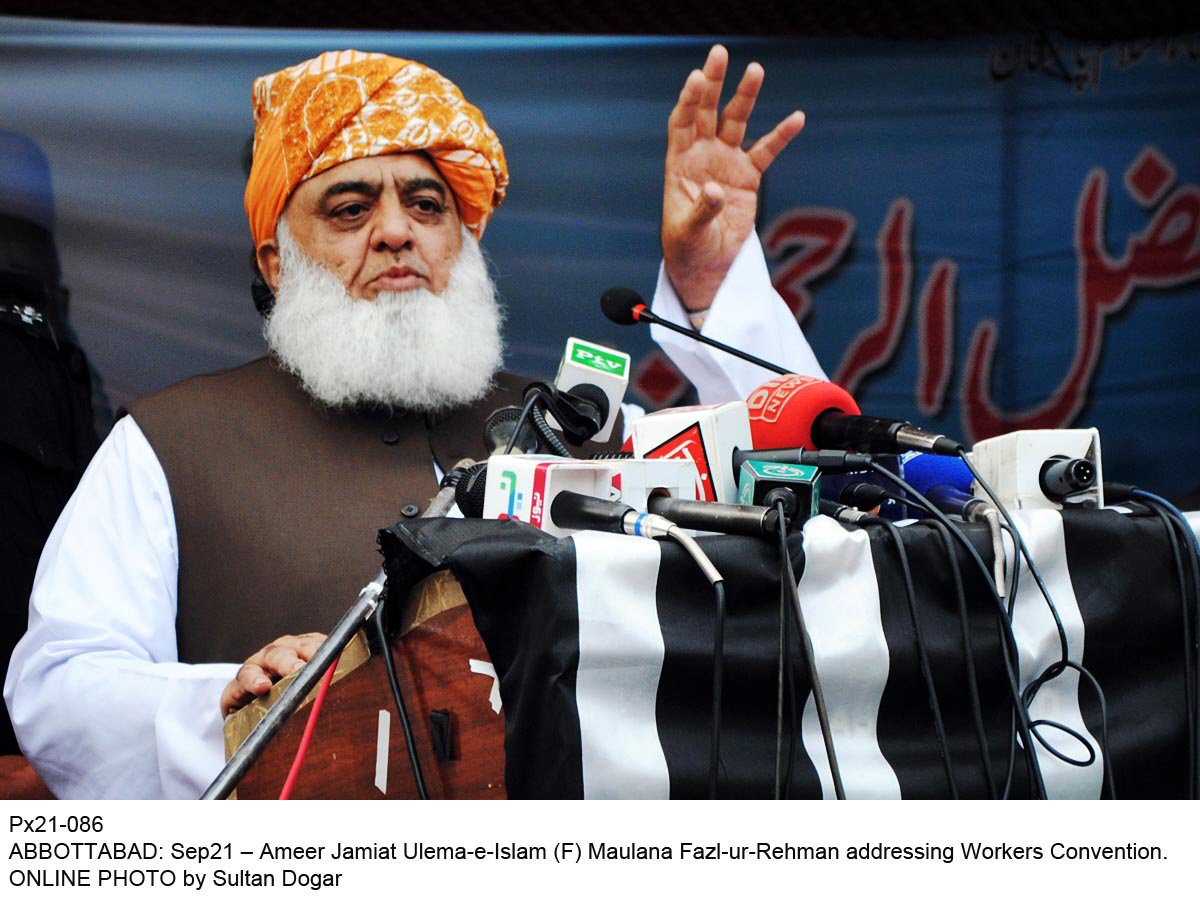 ---
LAHORE: The Jamiat Ulema-e-Islam-Fazl (JUI-F) has announced that it will continue its struggle for safeguarding the Constitution and confronting every conspiracy to turn the country into a secular state.

The announcement came during a meeting of the general council and Majlis-e-Shura held at the Jamia Madina, Karim Park on Sunday. JUI-F chief Maulana Fazlur Rehman was in the chair.

It was decided that the party would launch a mass contact campaign across the country. Conferences, gatherings and conventions would be held during the campaign in Lakki Marwat on November 3, in Peshawar on November 6, Malakand on November 9, Sukkur on November 25 and in Alipur on November 23.

Fazl fails to win over Sharif

Addressing the meeting, Fazl said, "JUI-F wants to save the country from crisis, which the incumbent government is incapable of resolving."

He said the JUI-F would continue its efforts for uniting the opposition parties.

"Many jolts are being given to the CPEC (China-Pakistan Economic Corridor)," he said. "The JUI-F leadership and its workers feel that the project is of vital importance for economic progress of the country."

He said international powers were busy in conspiring against the CPEC, but the JUI-F and the whole nation would not let them succeed.

"India opens fire on Kashmiri people every now and then in an effort to crush their freedom movement, but the movement is gaining momentum despite all conspiracies against it," said Fazl.

He highlighted that Pakistan had a clear-cut and categorical stance on the Kashmir issue, saying the world should understand its stance.

"Campaigns for defending religious seminaries will continue and all international pressure against madaris will be resisted," he added.