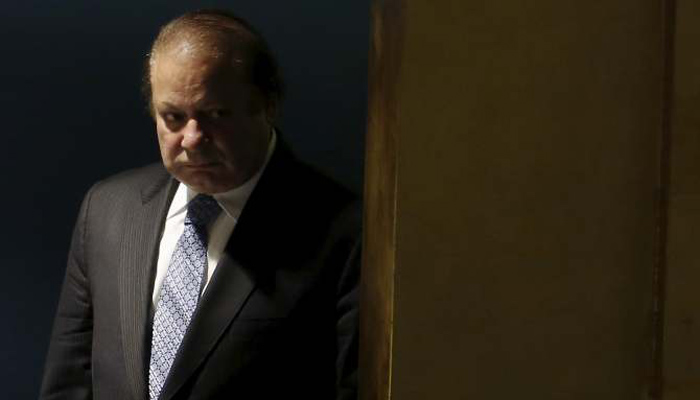 ---
ISLAMABAD: An application filed with the apex court has accused former prime minister Nawaz Sharif of laundering billions of rupees through livestock gifts sent to the United Arab Emirates (UAE), Kuwait and Saudi Arabia.

A livestock businessman, Syed Fazli Qayum, requested the court to implead him as a party in the case of Rs35 billion fake bank accounts scam wherein former president Asif Ali Zardari and his sister Faryal Talpur are also named.

"Two to three thousand live animals are exported as a gift on a single NOC. These animals are … sold in the commercial markets of the Gulf states. In these gifts, black money is paid for buying these live animals and when these animals are exported and commercially sold in the UAE and Gulf states, laundered money is paid in offshore accounts," the application states.

The application filed by Advocate Khwaja Azhar Rasheed on behalf of the businessman stated that the gifts were used to launder the money and this caused a total loss to the tune of Rs6.102 billion to the exchequer.

"The applicant is concerned about Pakistani money laundered through export of live animals in the garb of gift schemes, to the Gulf states and Saudi Arabia, whereas a strict ban has been imposed by the government on the export of live animals in any form since the year 2013," it said.

Under powers conferred by the Imports and Exports (Control) Act, 1950, the federal government issues Export Policy Orders after every three years.

The export of live animals in any form was banned under the Export Policy Orders of 2013 and 2016, because of shortage of animals in the local market, it added.

Citing an example, the applicant claimed that 2,500 cattle head worth $2.5 million were sent from Pakistan to Saudi Arabia to a member of royal family in September last year.

It further claimed that around 1,100 camels worth $3.3 million were sent to the UAE and Kuwait on different dates. More than 5,000 goats and sheep valued at around $1.1 million were sent to the UAE and Kuwait, while at least 700 cows and bulls and 50 buffaloes worth $820,00 were sent for the royal family of UAE.

"Despite being a banned item, the livestock was exported by the previous government as a gift parcel for money laundering," the applicant said, adding that there was no head in the budget for such gifts.

He contended that the gifts had deprived Pakistan of livestock, precious foreign exchange, customs duties and taxes. "Huge amount of ill-gotten wealth is laundered under these gift schemes every year."

The applicant requested the top court to declare the gift schemes of live animals as void for being against the law and in contravention of the Export Policy Orders 2013 and 2016.

He requested directives for the production of all record concerning export of live animals in the garb of gift schemes.