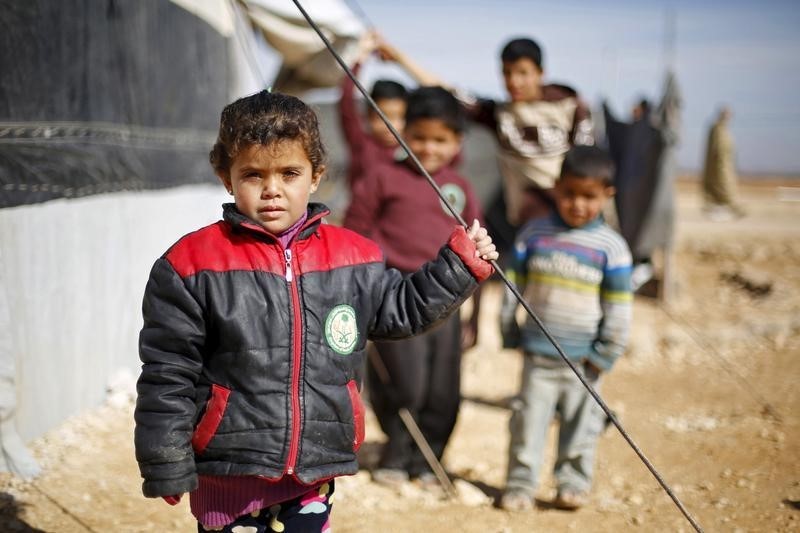 ---
PARIS: France is working to bring back children held by Syrian Kurdish forces and belonging to suspected French Islamist militants, but will leave their mothers to be prosecuted by local authorities, French officials said.

France, like other European nations, has been wrestling with how to handle suspected militants and their families seeking to return from combat zones in Iraq and Syria, as well as those in detention, after Islamic State surrendered huge swathes of territory under military pressure.

Assault on Idlib risks 'scattering terrorists' abroad: Paris

Islamic State has suffered a series of deadly militant attacks over the past three years and is grappling with the threat of homegrown militancy as well as the risks posed by fighters slipping back across French borders.

While government policy has been to refuse to take back fighters and their wives, France has said it needed to determine the situation of minors.

"French authorities are now entering an active phase of evaluation on the possibility of repatriating minors," one French official said.

Some 60 women, including 40 mothers with about 150 minors, have been reported in Syria by families in France. The large majority of the children are under the age of six. After cross-checking information with Kurdish authorities and the International Red Cross, Paris has located a number of them in Kurdish-controlled northeastern Syria.

Preparations are being put into place to repatriate children on a case-by-case basis, including those born in Syria, the officials said. Their return would depend on mothers agreeing to be separated from their children.

"It is in the best interest of the children," said one of the officials. Paris is concerned that if these minors are left in Syria, they could eventually also become militants.

The first children could return by year's end, although the complexity of the situation may push the timeline. France in December 2017 repatriated three children belonging to a French woman who was sentenced in June by an Iraqi court to life imprisonment for her allegiance to Islamic State.

She kept her youngest child with her in detention in Iraq. That case was easier for France given Baghdad has a functioning legal system unlike in Kurdish northern Syria, which is outside the control of the Syrian government.

Figures for the number of French Islamist fighters in the Levant region have varied between 500 and 700 over the years. Authorities estimate there are about 100 in the militant-held northeastern bastion of Idlib and dozens in the last Islamic State pocket near the Iraqi border.
COMMENTS (1)
Comments are moderated and generally will be posted if they are on-topic and not abusive.
For more information, please see our Comments FAQ