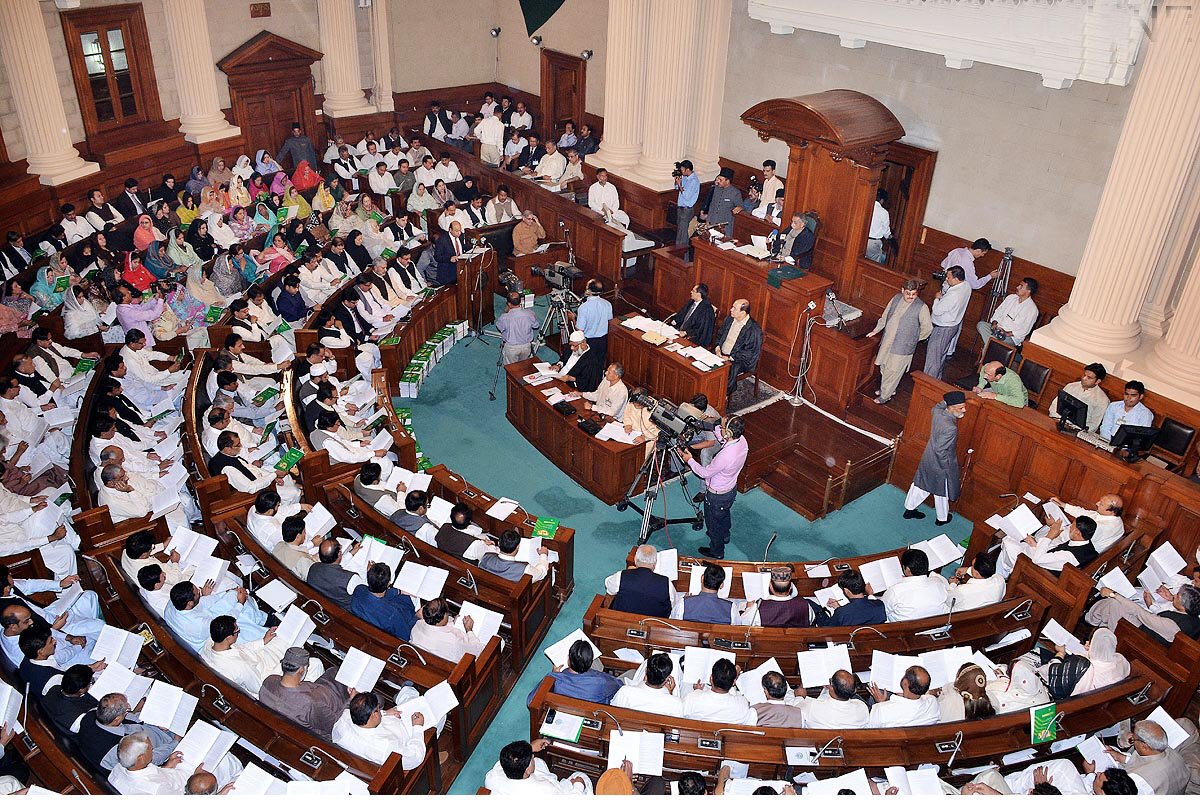 ---
LAHORE: Pakistan Peoples Party (PPP) on Friday rejected the boycott of Punjab Assembly by Pakistan Muslim League Nawaz (PML-N) and advised the party to let the house proceedings run smoothly.

Talking to The Express Tribune, senior PPP leader Chaudary Manzoor said PPP believes in maintaining sanctity of the houses and any action undermining or jeopardizing the sanctity of the house is condemnable.

He said PMLN should school their lawmakers in parliamentary etiquettes instead of backing them for hooliganism.

PML-N announces boycott of Punjab Assembly

"PML-N should bear in mind that their own leader Shehbaz Sharif was allowed to speak in the National Assembly without any hindrance by the treasury benches," he added. "Any sloganeering in that NA session or a walkout by the members of treasury benches would not have given the PML-N leader an opportunity to speak."

Manzoor added that PML-N legislators should proceed to the next assembly session gracefully. "It is the responsibility of Speaker to ensure the house remains in order."

He concluded that the speaker should show some sagacity to ensure that such a situation does not arise during the session. "Speaker is the custodian of the house and he should remain unbiased."
COMMENTS
Comments are moderated and generally will be posted if they are on-topic and not abusive.
For more information, please see our Comments FAQ