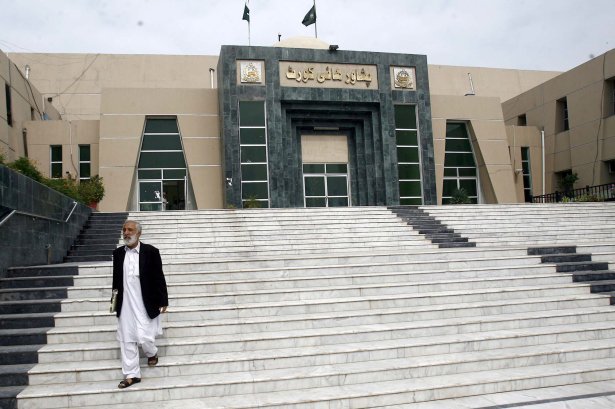 ---
PESHAWAR: A death-row inmate, who tested positive for Hepatitis-C, has asked a higher court to intervene in providing him with proper medical treatment for his affliction since the Mardan central jail where he is imprisoned lacked the requisite medical facilities.

A two-judge bench of the Peshawar High Court (PHC), comprising Justice Ishtiaq Ibrahim and Justice Muhammad Ayub, heard a case filed by death-row inmate Sher Hakim.

Hakim, who filed his petition through senior lawyer Muhammad Khurshid, told the court that a trial court had sentenced him to death for committing murder. However, his appeal against the sentence is pending before the Supreme Court.

Hakim told the court that he had been diagnosed with Hepatitis-C in July 2016 when his family managed to have some of his samples tested from a laboratory in Peshawar. However, he has since been unable to get proper treatment for the disease since the requisite medication was not available inside the jail.

"Though he is a convicted prisoner, he has the right to be provided with all the necessary medication," Khurshid argued in the court.

"Living with such a dreadful disease is extremely hard inside the death-row cell," Hakim contended in his petition, adding that despite being convicted he had a right to be provided treatment for his ailments until such a time when his sentence is executed.

"I am a human being. I belong to this country. Under its Constitution, I have the right to be provided with basic human rights," he pleaded before the PHC.

Talking about facilities for prisoners inside the jail, he said that only the poor inmates suffer in the prison, adding that he had seen prisoners hailing from well-to-do families get shifted to hospitals outside the prison for medical treatment despite the fact that they did not suffer from any serious illness.

The inmate further alleged that the jail superintendent did not want him to sign the power of attorney and had refused to provide the papers sent by his lawyer.

"The jail officials fear that their reputation will be tarnished if the outside world learns about such an illness inside the prison," the petitioner claimed.

He requested the court to direct the jail officials and Khyber-Pakhtunkhwa (K-P) government to arrange for his Hepatitis-C treatment either inside or outside the prison.

Published in The Express Tribune, October 20th, 2018.
COMMENTS
Comments are moderated and generally will be posted if they are on-topic and not abusive.
For more information, please see our Comments FAQ