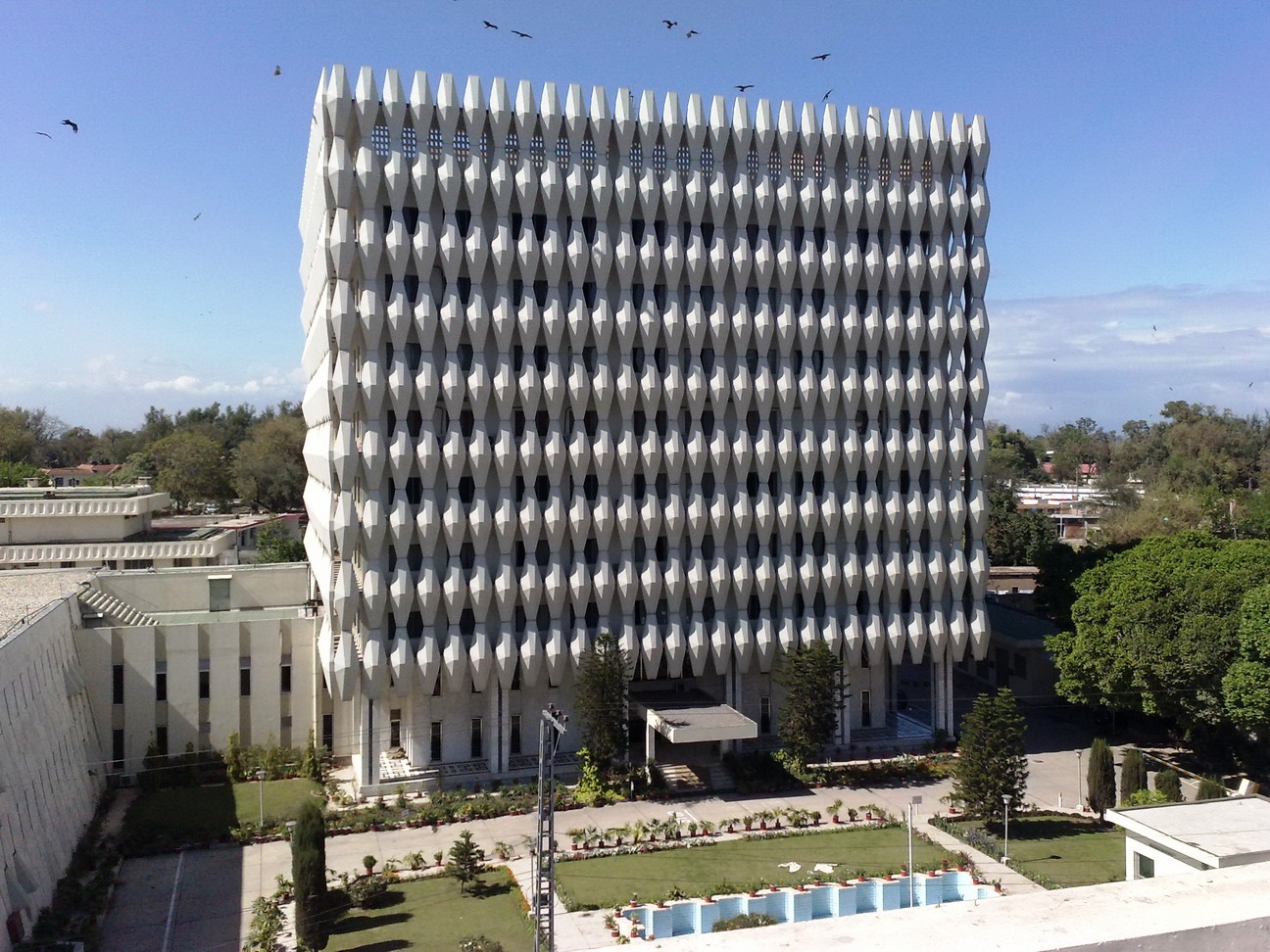 ---
KARACHI: The State Bank of Pakistan (SBP) has given a gloomy economic outlook for FY19, saying all the three major sectors - agriculture, industry and services - will bear the brunt of massive rupee depreciation and interest rate hike.

Apart from this, narrowing down the current account deficit - which has driven the foreign currency reserves to critical levels and forced the government to seek IMF bailout - will remain a big challenge for economic managers in the current fiscal year.

Result-oriented research key to economic progress, says KP Education Minister

Differing with the government's growth target of 6.2% for FY19, the SBP stated in its Annual Report on the State of Pakistan's Economy for fiscal year 2017-18 on Thursday that "the real GDP growth is projected to be within the range of 4.7-5.2% during FY19."

"The real GDP growth target of 6.2% for FY19 appears ambitious," it said. In the previous fiscal year 2018, the 13-year high GDP growth of 5.8% was achieved at "the cost of widening macroeconomic imbalances as manifested in a five-year high fiscal deficit and a record high current account deficit in FY18," it said.

"Therefore, the challenge to maintain the desired equilibrium of low inflation-high growth grew substantially which prompted several demand containment measures including (a further) monetary tightening, exchange rate adjustments and other regulatory measures aimed at curbing imports," the central bank said.

Exorbitant imports would maintain a steady growth to $60.5 billion against $55.8 billion recorded last year. Sluggish exports would continue the slow-paced growth to $28 billion compared to $24.8 billion last year whereas remittances were expected to improve modestly to $21 billion versus $19.6 billion in the previous fiscal year, it said.

"Incorporating these developments, the current account deficit is projected to be in the range of 5-6% of GDP (against the government target of 4%) for FY19," it said, adding the projected deficit was close to the 5.8% recorded in the previous fiscal year.

The shortage of water during the Kharif season is likely to impact sugar production in the current fiscal year. "Decline in the area under sugarcane crop, water shortages at the sowing time of Kharif crops - especially cotton - and weak trends in the off-take of fertiliser indicate that the agriculture sector may not repeat last year's extraordinary performance," the central bank said.

The industrial sector, in particular, may experience a slowdown due to expected reduction in consumer demand. More specifically, construction-allied and consumer-durable industries may see a slower growth in production.

"The former may be affected by a contraction in development spending while the latter could be hit by rising domestic prices due to exchange rate depreciation and higher borrowing cost," it said in the report.

"Moreover, lower sugar production on account of expected decline in sugarcane crop may also dampen the food group's contribution to LSM (large-scale manufacturing) growth." The central bank projected that inflation would double to 7.5% in FY19 compared to 3.9% in FY18.

Centre needs to form strong economic policies: Nafisa Shah

Oil price hike a threat

The State Bank cautioned that higher global oil prices posed a potential threat to Pakistan's economy because if they maintained the uptrend, they would push up imports and current account deficit beyond projections.

"In addition to slower economic activity, exchange rate depreciation and other administrative measures, the increase in import duties will help moderate the growth in imports barring any major shock to international oil prices," the central bank said.

Meanwhile, exports are expected to carry the FY18 momentum into FY19 as well; though uncertainties due to growing global trade tensions could pose some downside risks to that momentum.

Silver lining

Besides the lagged impact of depreciation, improved energy supply, better availability of raw material (especially cotton, rice and hides) and continuation of the incentive package for export-oriented industries are the key factors supporting prospects of higher growth in exports.

In addition, Pakistan can also benefit from a likely increase in food prices in international market. "Persistence of drought-like conditions in major wheat producing countries can lead to higher wheat prices, increasing prospects for Pakistan to offload surplus wheat stock," it said. 

Published in The Express Tribune, October 19th, 2018.

Like Business on Facebook, follow @TribuneBiz on Twitter to stay informed and join in the conversation.