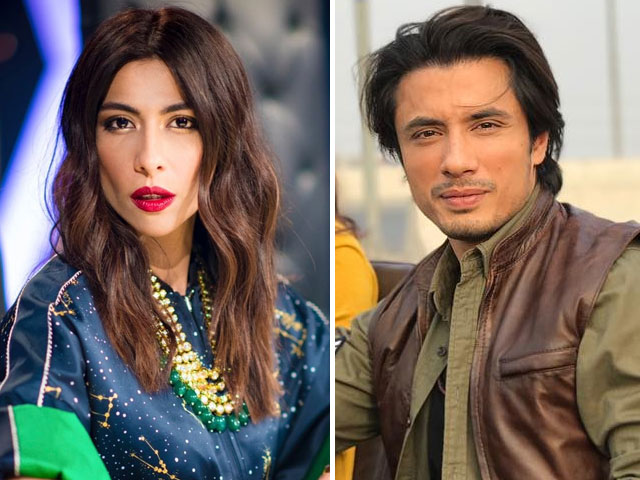 ---
KARACH: Meesha Shafi, on Wednesday, submitted a response to Ali Zafar's defamation lawsuit. The 36-year-old singer earlier accused the Channo singer of harassment on multiple occasions.

The Aya Lariye artist previously filed a case against the singer-turned-actor under the 2010 Punjab Protection Against Harassment of Women at the Workplace Act. Zafar, on the other hand, had accused Shafi of defamation.

In recent development, Shafi's legal team told The Express Tribune that the 36-year-old has denied all allegations of slander made by Zafar in his notice.




"Meesha's claims are the statement of truth, therefore it was her right under the law to file a complaint against Ali Zafar," Shafi's lawyer Ahmed Pansota said. "We have made it clear with our previous response that our client was harassed by Ali. So we're sure to prove the same with evidences."

He added that they have attached testimonies of several women accusing Ali of sexual misconduct with their reply and the previous dismissal order by the ombudsman.




Zafar's legal team representative, Ambreen Qureshi, commented her client hopes that justice prevails. "Thank God they have finally given the due respect to the law, this was their last chance given by the court."

She continued, "Maligning my client without any proof is disgusting. Each and everyone involved in the conspiracy will soon be answerable. Court has been calling the defendant for months now. Let evidence show how mere allegations are not always true and not each and every woman is a victim - some are there to misuse the movement. I hope Meesha's legal team would start using their work forum, that is  courts, rather than Twitter for this case."




In April, Shafi had accused Zafar of sexual harassment.

The mother of two took to Twitter to share her experience with the Teefa In Trouble actor. Shafi stated that she was sharing her story because she feels that speaking about such issues will break the culture of silence.

In a photo uploaded on Twitter, the Sun Ve Balori singer wrote, "I have been subjected to sexual harassment of a physical nature at the hands of a colleague from my industry: Ali Zafar. These incidences did not happen when I was young or just entering the industry. This happened to me despite the fact that I am an empowered, accomplished woman who is known for speaking her mind! This happened to me as a mother of two children."




She also mentioned that this has been a very traumatic experience for her and her family. "Ali is someone I have known for many years and someone I shared the stage with. I feel betrayed by his behaviour and his attitude and I know that I am not alone."

In response to Shafi's first claims, Zafar took to Twitter to address the concern and stated that he is aware of the #MeToo movement that has encouraged women to share their horrific stories.




Sharing a photo on the social media platform, he wrote, "I categorically deny any and all claims of harassment lodged against me by Ms Shafi. I intend to take this through the courts of law and to address this professionally and seriously, rather than to lodge any allegations here."

He also added that he would not like to "contest vendetta on social media" and disrespect the movement, his family, the media industry and his fans. The next hearing of the case is scheduled for November 5, 2018.

Have something to add to the story? Share it in the comments below. 
COMMENTS (2)
Comments are moderated and generally will be posted if they are on-topic and not abusive.
For more information, please see our Comments FAQ