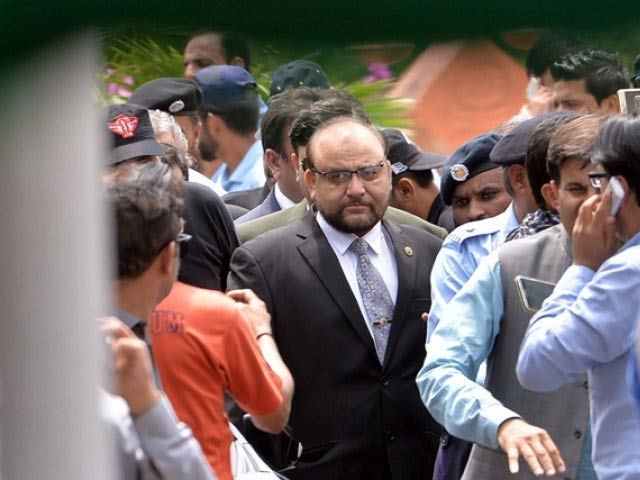 ---
ISLAMABAD: The arguments presented in the accountability court on Wednesday by Panamagate Joint Investigation Team (JIT) head Wajid Zia in the Flagship reference against deposed prime minister Nawaz Sharif remained incomplete on the hearing's third day.

Sharif appeared before Judge Arshad Malik earlier today but the proceedings were delayed because the former premier's counsel Khawaja Harris was absent due to prior engagements at the Supreme Court (SC) and the court encountered a power failure.

During the hearing, Zia relayed to the court that statements recorded by Sharif's cousin Tariq Shafi were contradictory to his own affidavit. He added that Shafi did not submit any receipts depicting transactions with Aahli and Al Sani families.

Wajid Zia grilled by defence during accountability hearing

Zia contended that the JIT concluded that no investment was made with Fahd Bin Jasim Al Sani. "21 million Dirhams were supposed to be paid as dues to Bank of Credit and Commerce International."

A National Accountability Bureau (NAB) witness informed the court that 75 percent shares of Gulf Steel were held by three different parties as per the contract.

Raising objection over the arguments presented by Zia before the hearing concluded, Sharif's junior counsel said the statements of the witness were not admissible in the court of law.

Hearing was adjourned.