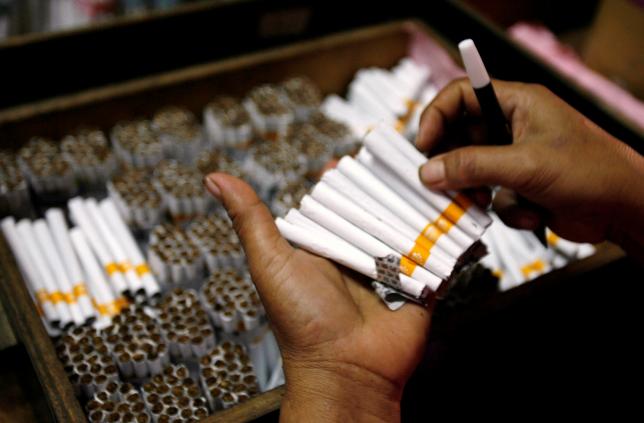 ---
ISLAMABAD: Around 1,200 Pakistani children between the ages of 6-15 years start smoking every day, according to the Global Adult Tobacco Survey (GATS) results of 2015.

Pakistan's population consists of 60% people below the age of 25 where alarming statistics of young people getting addicted and at risk of tobacco consumption calls for strict and effective tax reforms. Worrisome aspect is the healthcare burden which is 143 billion as compared to revenue generation, which stands at 83 billion currently leading to loss to federal exchequer.

This demand was raised by representatives of Society for the Protection of the Rights of the Child (SPARC) at National Press Club on Tuesday.

Elaborating on Saving future generations from tobacco harms through policy reforms, SPARC Executive Director Sajjad Cheema suggested the government for implementation of sin tax on tobacco products. A sin tax is an instrument of excise tax, specifically levied on certain goods which are deemed injurious to the society. SPARC further demanded that retail price of a pack of cigarette should not be less than Rs100.

SPARC Manager Programme Development Asiya said that Pakistan is a signatory to the WHO Framework Convention on Tobacco Control since 2005 (FCTC), under which it took a pledge to ensure smoke-free public places, reduce tobacco advertising and promotion and  to raise tobacco taxation and pricing.

Cheema quoted the "Prohibition of Smoking and Protection of Non-smokers Health Ordinance, 2002" which includes measures to stop people from smoking on public, ban on access to tobacco products near educational institutes and restriction on sale of cigarettes to those who are under 18. But, he added, it has been reported that no complaint has been registered against the violators under this law.

Published in The Express Tribune, October 17th, 2018.