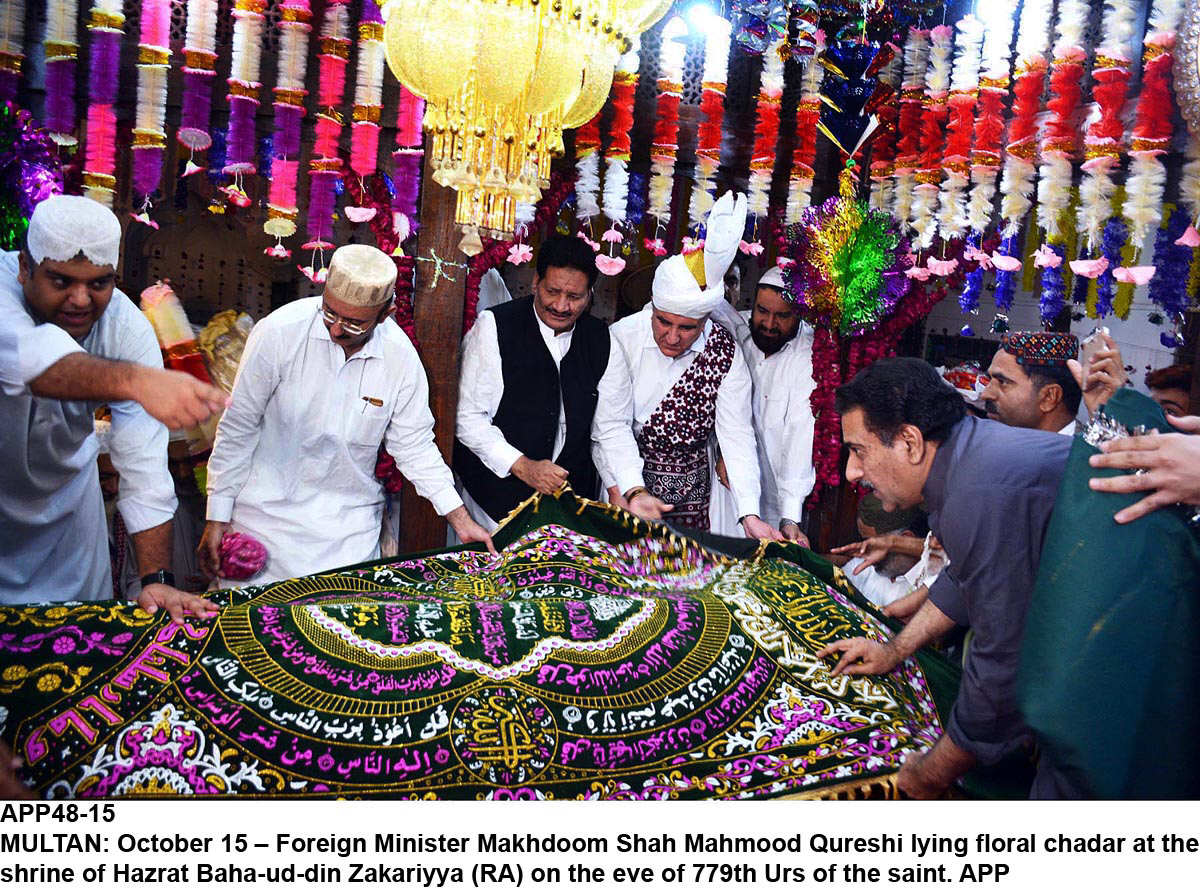 ---
MULTAN: The three-day Urs celebrations of the 779th death anniversary of Sufi saint Bahauddin Zakariyah Suharwardy Multani began on Monday.

Hundreds of devotees from all over the country reached Multan to participate in the three-day Urs celebrations.

Foreign Minister Shah Mehmood Qureshi started off the celebrations by bathing the shrine with rose water. He also laid a wreath of flowers on the grave of the Sufi saint.

There is a dire need to spread the teachings of Sufi saints in order to get rid of terrorism and extremism, stated Shah Mahmood Qureshi while presiding over the first session of the National Zakariya Conference.

By following his teachings, we can promote brotherhood, equality and religious harmony within the country, he added.

Multan Deputy Commissioner Mudassir Riaz said that strict security measures have been adopted, Speaking to the media, he revealed that a large contingent of police have been deployed at Fort Qasim and the surrounding area.

He added that more than 35 CCTV camera have been installed to monitor security inside and outside the shrine. In addition to this, transport and food arrangements were also made for the devotees while a public holiday has been announced for October 17, he said.

The DC said that the solid waste management company had also been appointed to maintain cleanliness at the shrine. Special squads have been constituted to clean the restrooms of schools and colleges where devotees are staying, he said.