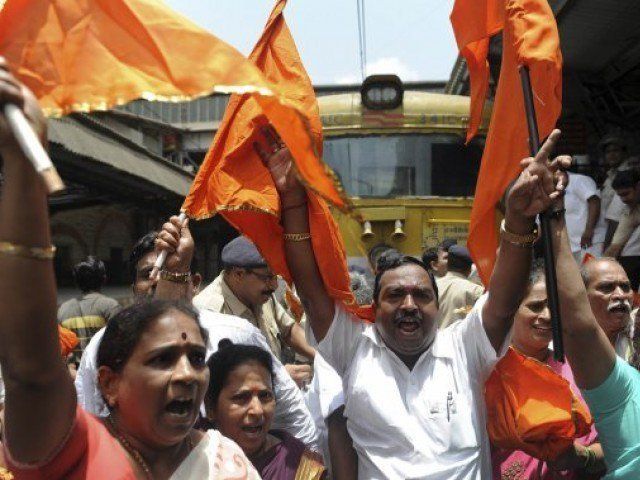 ---
Far-right India political party Shiv Sena said on Saturday its workers will commit suicide if women entered the Sabarimala Temple, Times of India reported.

India top court lifts Hindu temple ban on women 

The Marathi ethnocentric party announced it had readied a seven-member suicide squad to foil designs of those looking to defy custom and tradition.

"We would do everything possible to stop young women from crossing the Pamba. They would be able to trek the hill only by stepping over the dead bodies of our workers," Peringammala Aji of the party told newsmen.

India's top court recently lifted a ban that prevented women and girls between the age of 10 and 50 from entering the prominent Kerala temple. Sabarimala attracts tens of millions of pilgrims every year and the ban is said to have been rooted in a centuries-old tradition and is essential to the rites related to the temple's chief deity Ayyappan.

India's top court reviews homosexuality ban

Lifting the ban in September, the Chief Justice of India said "restrictions put by Sabarimala temple can't be held as essential religious practice." "No physiological and biological factor can be given legitimacy if it does not pass the test of conditionality," Justice Dipak Misra said in the judgment.