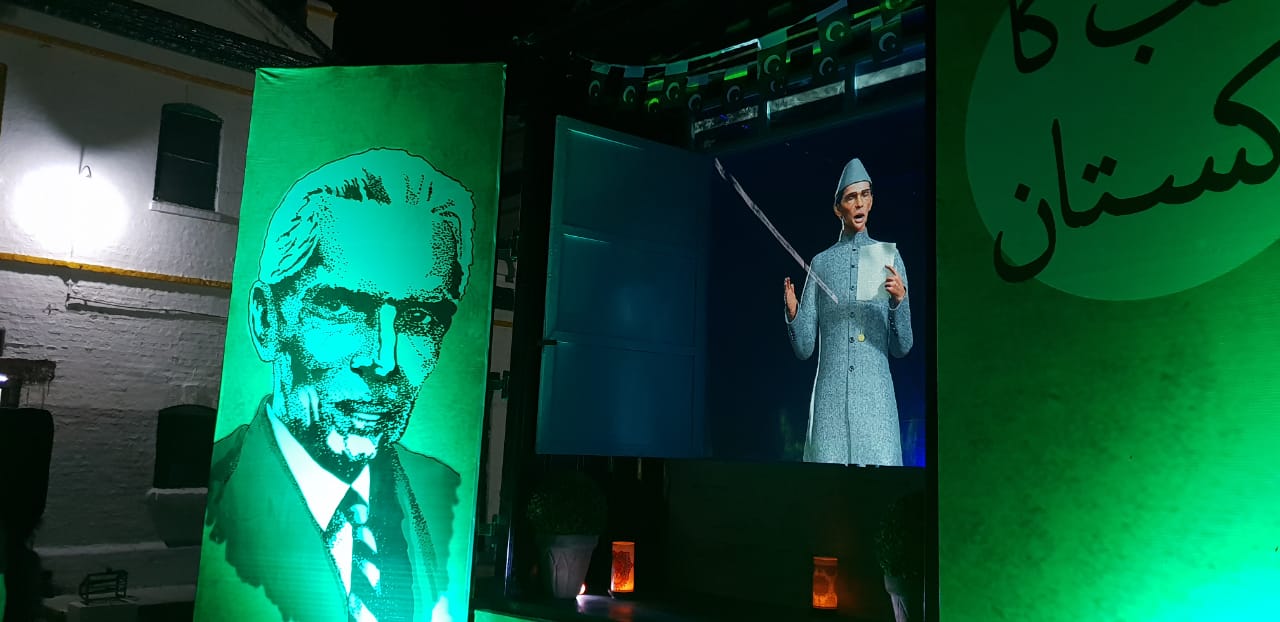 ---
KASUR: A hologram of Quaid-e-Azam Muhammad Ali Jinnah came to Kasur for the first time in the history of Pakistan.

A social development company felt that the youth of Pakistan are forgetting the vision of Pakistan as imagined by Jinnah. Therefore, it launched the campaign titled AIK – Better Together to re-invigorate a sense of social cohesion amongst Pakistanis beyond religious divides.

The hologram content of the projections has been collected by various speeches of Muhammad Ali Jinnah where he spoke about interfaith harmony, women empowerment, coexistence, and social cohesion.

"Instead of using imported symbols which are immediately discredited by the masses, why can't we use symbols that are native to this land and thus instead of trying to create a counter-narrative to extremism, we propagate alternate narratives that have always been a part of our evolution as a society," said a representative of AIK – Better Together, Maha Usman.

Hologram screenings were conducted at Baldia Chowk, National Bank Chowk, and Railway Station, Kasur in front of thousands of people who had, for the first time, witnessed technology being used to re-create the founder of their country.

"This hologram screening is an amazing way to bring awareness in small communities such as Kasur because people don't usually have access to the internet or libraries. Jinnah himself talking to us feels more real and intimate," said a man named Yaseen Ali from the audience.

Another viewer, Aroon Arthur, who is a representative of the Christian community,

Said, "It was a surreal experience because we didn't know that Muhammad Ali Jinnah spoke about issues such as justice, minority rights, and women empowerment."

The company plans to take the hologram screenings to Jhang, Karachi, and Swat in its first phase. "We wish to propagate Jinnah's vision of a plural Pakistan to every village and city of Pakistan for it is very important that we as a nation take urgent measures to prevent our social fabric from being destroyed by extremists", said the campaign's representative.
COMMENTS
Comments are moderated and generally will be posted if they are on-topic and not abusive.
For more information, please see our Comments FAQ