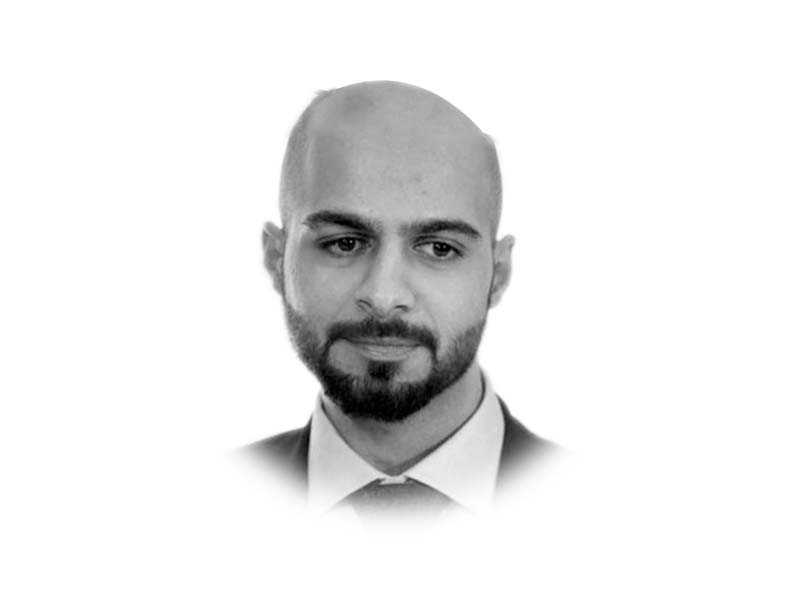 ---
Maverick. Lynchpin. Unorthodox. Free-thinker. Dogmatist. Resolute. Fearless. Focused. Visionary. These are some of the attributes associated with great thinkers, revolutionaries, achievers — people who broke through social or economic barriers. One can assume that these individuals — in their quest for survival — found themselves, went on to control their destiny, and became beacons for others. Were they only satisfying their own needs or did they really think of the groups around them, the society?

Having grown up in a rather collectivist environment, these ostracised thoughts often cloud my imagination when I'm trying to decode elite performers from around the world. Top of all is Prophet Muhammad, (PBUH), the man who brought Arabia out of darkness and left behind an unmatchable legacy — Islam — the fastest-growing religion in the world today. Or the likes of Benjamin Franklin, who, from being the son of a candle-maker, became America's original self-made man. Abraham Lincoln likewise captured the public imagination when he made the unconvincing leap from lowly log-cabin to the White House. For a contemporary frame of reference, think Jeff Bezos, Amazon's founder.

Jeff Bezos has amassed a fortune of $160 billion over a span of only twenty-seven years, by monetising internet retail. Moreover, Blue Origin has recently won the Vulcan Centaur rocket engine competition. On the off-chance you're not aware, Blue Origin is the space tourism and transportation start-up founded and financed by Bezos. It was the first such company to successfully launch and land a (suborbital) rocket after reaching the edge of space.

Although stereotypically associated with the rags to riches story, a self-made man is someone who attains far greater achievement than his original circumstances would have implied was possible. They understand the importance of working hard, smart and long hours. A do-whatever-it-takes attitude distinguishes them from others.

The self-made man is he who comes from unpromising circumstances, who is not born into privilege and wealth, and yet by his own efforts, by pulling up his socks, manages to happily become a great success in life. Who is the person who has put in thousands of hours of hard work and has seen darkness multiple times, yet has managed to see the light on the other side? Bezos and Jack Ma of Ali Baba, who channelled all failures into lessons that ought not to be repeated.

What is the formula to becoming this successful? What does it require to be indispensible? Are we supposed to do different things or do things differently? What is the name of the game we're playing and who makes the rules? The answer is no. However, there are three key lessons which we one can learn and live by.

Firstly, critically think for the long term while staying firmly on ground. Both Bezos and Ma believed that no business should formulate strategy based on short-term goals.

Secondly, wake up early to work smart, hard and long hours to develop a relentless work ethic even when boredom and monotony prevails. Be prepared to capitalise for when the opportunity presents itself. Here the fabled Spartan example would not be out of place; Pressfield compares the preparation of this force with that of the militiamen mustered by other city-states: "This process of arming for battle, which the citizen-soldiers of other poleis had practiced no more than a dozen times a year in the spring and summer training, the Spartans had rehearsed and re-rehearsed, two hundred, four hundred, six hundred times each campaigning season. Men in their fifties had done this ten thousand times. It was as second-nature to them."

This also resonates the centuries-old saying "practice makes a man perfect." And not without a reason.

Published in The Express Tribune, October 13th, 2018.

Like Opinion & Editorial on Facebook, follow @ETOpEd on Twitter to receive all updates on all our daily pieces.