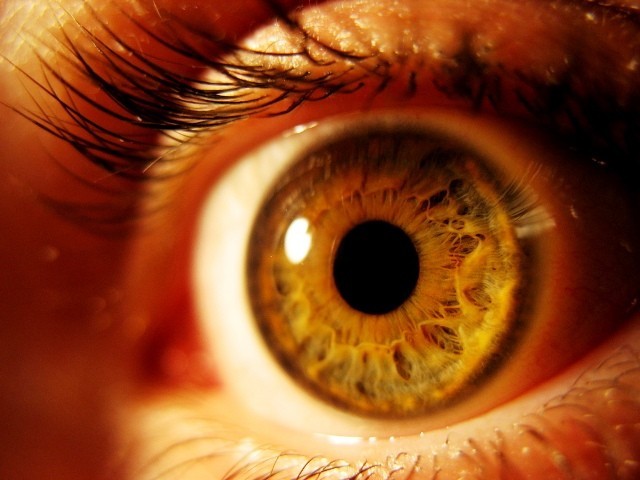 ---
KARACHI: A new genetic mutation, responsible for eye defects leading to blindness in Pakistan, has been unearthed with the collaboration of Pakistani and Swiss scientists.

Geneticists from the University of Geneva Medical School (UNIGE) and the Liaquat University of Medical & Health Sciences, Jamshoro, have analysed the genome of many families having mutant – changed or abnormal copies – in a new gene called MARK3.

They found mutations in MARK3 gene in a family having three affected children. Both parents were cousins, dubbed as consanguineous family in medical term. The infected children inherited two copies of genetic mutation, both from the mother and father.

The mysterious eyeball disappearance disease was unexplainable till this research. Now, we have found the mutation is responsible for the shrinking eyeballs in children leading to the blindness and the findings were published in the journal, Human Molecular Genetics.

"We found a pathogenic mutation in a new gene – that was not linked to any disease before – named as MARK3 in a Pakistani family of three affected individuals. These individuals developed progressive Phthisis bulbi (shrinkage of the eyeball)," says Muhammad Ansar, a researchers at the Department of Genetic Medicine and Development at UNIGE.

The mutation is also responsible for the disease as eyeball of a sibling was almost reduced to vanish by the time he reached the age of 30.




In a bid to reach to a conclusion, the researchers examined the whole exome sequencing of the coding parts for any known or new pathogenic mutations in any of the genes that are already identified for the disease like visual impairment in this case. Then they examine DNA of all the selected family members, including both parents and ill and healthy children.

Human disease and Fly model

But, how we can confirm that MARK3 gene can trigger the eyeball shrinking disease?

Country lacks record of people with eye diseases

The team used Drosophila – a type of fruit fly which shares 75 per cent of same genes that cause diseases in human – to test the MARK3 findings. The little creature also holds similar eye genetic makeup as human to some extent.

The team carefully mutated the MARK3 gene in Drosophila and its eyeball starts shrinking in lab, leading to the confirmation that this particular gene is responsible for the mysterious disease in Pakistan. Scientists across the world are using Drosophila model for genetic disease research just like the more common lab mice.

Pakistan – a hub of genetic disorders

Marriages among close relatives are common in Pakistan and responsible for many genetic ailments and majority of them are still needed to be further investigated. According to a research paper, 50 per cent marriages are consanguineous or take place between common family members in Pakistan.

Kids with mobile phone addiction in danger of eye problems, says doctor

In 2018, national and international teams have discovered various genes causing exceptional alarming diseases in Pakistan. A unique genetic mutation in ADCY3 gene found loss of smell and severe obesity among few Pakistani families.

Geneticists from Kohat University of Science & Technology set Pakistan's first Genetic Mutation Database, which covers 1,000 mutations of 120 disorders and syndromes. Many of them are only discovered in Pakistan.

Pakistan urgently needs a national center for genetic disorders with clinical geneticists and state of the art research labs to ensure healthy future of the countrymen.

Over 4,000 FATA students screened for eye diseases

"Four years ago, the Swiss-Pakistani research project was launched with several institutions in Pakistan aimed for genetic diagnosis and possible treatments. However, intellectual disability and visual impairment were focused in the studies," Says Muhammad Ansar.

The team also discovered some 35 new genes in local population which will be highlighted in the research journals in near future.

Dr Ali Muhammad Waryah of Liaquat University led the Pakistani team that collected blood and DNA samples and carried out medical examinations of the effected families.

Prof Stylianos E Antonarakis from University of Geneva carried out genetic analysis of the subjects. However, the Drosophila model was studied in the laboratory of Prof Hugo Bellen at the Baylor College of Medicine in Houston, Texas.