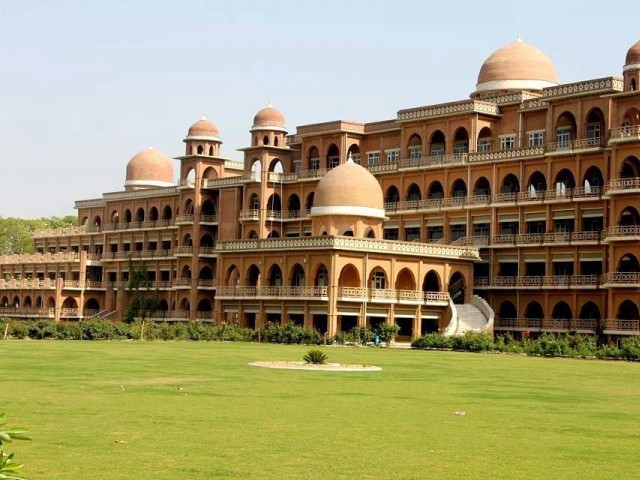 ---
PESHAWAR: The senior-most Afghan diplomat in Peshawar has indicated that his country is ready to talk out any and all issues with Pakistan, including water and refugees, per international conventions.

This was stated by the out-going Afghan Consul General Prof Muhammad Moeen Marastyal during a day-long workshop on "Sustainable usage of water resources of the Kabul River and resolution of disputes between Kabul and Islamabad", at the Area Studies Centre at the University of Peshawar (UoP) on Wednesday.

The Afghan diplomat said that water dispute, border management and refugee's issues could also be discussed through mutual understanding and in the light of international law, the UN and Helsinki conventions.

"We are quite clear and agreed on the principle that we should not wage a water-war against each other, rather we should have an accord between Kabul and Islamabad as just like the water agreements between Afghanistan and Central Asian states on the Oxus River," Marastyal said.

He said that Kabul recognized that growing populations coupled with dwindling agricultural activities on both sides of the border could lead to conflicts, but mutual understanding of the need of water by the public could help resolve the issue.

Apart from water, he said that Kabul was open to discussing a host of other sticking points including the return of refugees and border issues.

UoP former vice chancellor Prof Dr Azmat Hayat said that water from the Kabul valley was crucial for saving the food basket of provincial capital and populations dwelling around the banks of the Kabul River.

He added that any uneven distribution of water between the Kabul and Islamabad could ignite regional and geographical rows between the neighbouring states and pressed both countries to solve this sensitive issue through pacts on time.

Earlier, UoP Vice Chancellor Prof Dr Asif Khan set the context that Kabul preference to partner with India to build 12 dams and energy projects on the Kabul River had set the precursor of a water war on Pakistan.

These dams, he warned, would see the Peshawar valley dry up apart from endangering the food basket of K-P's main district.

Published in The Express Tribune, October 11th, 2018.
COMMENTS
Comments are moderated and generally will be posted if they are on-topic and not abusive.
For more information, please see our Comments FAQ