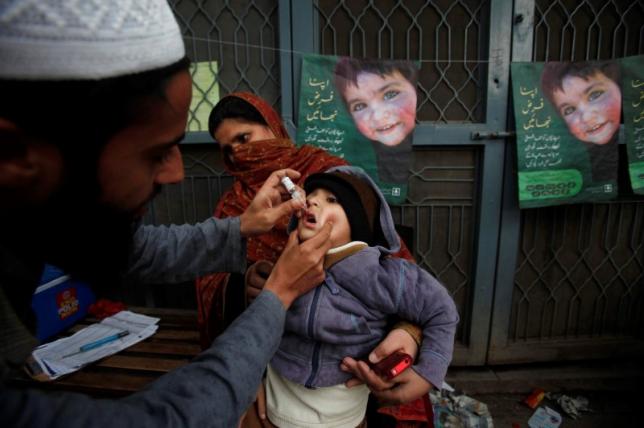 ---
PESHAWAR: A month after a polio case had been reported from Charsadda, vaccinators in the province have decided to use the upcoming anti-measles vaccination campaign as an opportunity to administer the polio vaccine as well in high-risk areas.

This was decided in a recent meeting of the Khyber-Pakhtunkhwa (K-P) Emergency Operations Centre (EOC) in Peshawar. The meeting had been attended by K-P Expanded Program for Immunisation (EPI) Director Dr Akram Shah, UNICEF Team Lead Dr Johar, WHO Team Lead Dr Abdi Nasir, BMGF Technical Focal Person Dr Imtiaz Ali Shah, N-Stop Team Lead Dr Ijaz Ali Shah, and others.

Officials privy to the meeting said that in the anti-measles vaccination drive which starts from Monday, October 15, around two million children from Peshawar, Charsadda, Mardan, Nowshera, Swabi, Malakand, Kohat will also be administered the Oral Polio Vaccine (OPV).

The campaign will also be carried out across the erstwhile Frontier Regions (FR), now sub-divisions of Darra Adam Khel and Sub-Division Hassan Khel.

The decision to conduct a focused polio drive was taken by the EOC after it received a preparedness report from identified districts regarding the special campaign

As many as 975 vaccination teams will participate in the campaign at outreach centres while 49 transit teams will operating during the campaign.

In a statement issued on Tuesday, EOC Coordinator Abid Khan Wazir said that immunization was vital for the prevention of vaccine-preventable diseases and for preventing child deaths and other disabilities.

"The government is making every effort to provide free-of-cost vaccines to the people at their nearest health facilities and the anti-measles campaign is an opportunity for the parents to prevent their children from measles and poliomyelitis at the same time," the statesmen quoted Wazir as saying.

Wazir also said that the additional doses of OPV will boost immunity of children in areas where wild poliovirus was circulating in the environment.

Some four poliovirus cases have been confirmed so far in 2018 with three reported from Balochistan while one polio case has been confirmed from K-P.

Last month, 19-month-old Arsalan was diagnosed with the poliovirus. He, however, survived after having been administered anti-polio vaccine repeatedly. 

Published in The Express Tribune, October 11th, 2018.