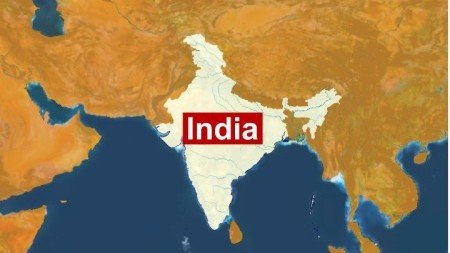 ---
RAIPUR: At least 335,000 police posts are vacant across the country as the government struggles to tackle a spreading Maoist insurgency, said India's home minister P Chidambaram on Wednesday.

He told a security conference held in one area hit by deadly Maoist activity that India lacked police stations in some regions that were in the grip of raging left-wing violence.

"There are police stations where men do not hold any weapons for the fear of their weapons being looted," he said in Raipur, capital of Chhattisgarh state where Maoists massacred 76 policemen in an ambush in April.

Chidambaram has taken a hard stand against the outlawed guerrillas, pumping tens of millions of dollars into police programmes to re-arm men battling the rebels.

"The total number of sanctioned posts in all ranks is about 2.1 million and of these about 335,000 posts are vacant," said the minister, who is under pressure to deploy the armed forces to battle the Maoists.

The comments came a day after PM  Manmohan Singh said he was determined to enforce "the writ of the state" in areas under Maoist control.

Last week the rebels were blamed for derailing a passenger train, causing a crash that left 151 people dead.

Chidambaram launched a coordinated offensive against the Maoists in November last year, involving more than 60,000 paramilitary and state police.

The operation has produced few tangible results and Maoist attacks have stepped up.

The Maoist rebellion began in West Bengal in 1967 and has since spread to 20 of India's 29 states. AFP

Published in the Express Tribune, June 3rd, 2010.
COMMENTS
Comments are moderated and generally will be posted if they are on-topic and not abusive.
For more information, please see our Comments FAQ