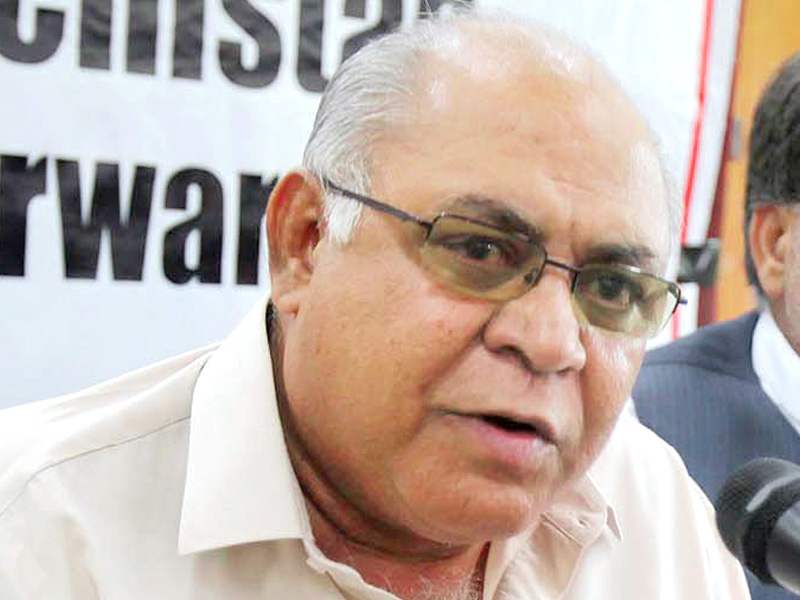 ---
QUETTA: Senator Mir Hasil Khan Bizenjo, the National Party (NP) President, has said that efforts are underway for the formation of a grand opposition alliance to launch a movement against the 'installed' government of the Pakistan Tehreek-e-Insaf (PTI).

Talking to reporters after attending a party convention in Sibi on Sunday, Bizenjo said that besides the NP, the alliance would comprise the Pakistan Peoples Party (PPP), the Jamiat Ulema-e-IslamFazl (JUI-F) and other opposition parties. He said that opposition parties had started making contacts for forging the antigovernment alliance.

"The alliance will be formed after October and a joint movement will be launched in the country to challenge the PTI government," he added.

The senator said that the opposition would not bow before the PTI government which was brought into power through rigged elections. He said that the National Accountability Bureau (NAB) was formed by a military dictator to victimise political leaders. "NAB is playing the same role it played during the regime of General Musharraf," he said.

Bizenjo alleged that the PTI government was using NAB  to eliminate the opposition from the political field. He said the PTI government included the same people who served as ministers during the Musharraf regime.

He alleged that the establishment hatched a conspiracy to throw out an elected government by disqualifying Nawaz Sharif and install the PTI government with the help of NAB. He said the PTI government, with the help of establishment, was doing everything it could to weaken the opposition.

With regard to the presidential election, the NP president said that the PPP had committed a political blunder by refusing to field a joint opposition candidate. He claimed that the PPP's decision to field a separate candidate for the presidential election would not save former president Zardari from being arrested.

Criticising the government, the senator said that PML-N and PPP leaders were arrested to divert the attention of the people from the increase in gas and electricity prices. He welcomed the appointment of Justice (retd) Amanullah Yasinzai as Balochistan governor and said it would bring harmony among the people belonging to different tribes.
COMMENTS
Comments are moderated and generally will be posted if they are on-topic and not abusive.
For more information, please see our Comments FAQ