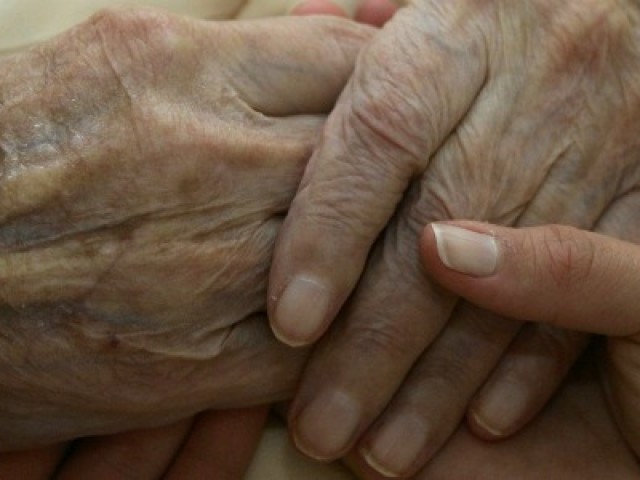 ---
I once read societies are judged by how they treat the vulnerable sections of society. An important part of our society is our senior citizens. We haven't done well in this department. As much as we claim to respect our older generations, our senior citizens in many instances lead sad and troubled lives.

One of the most painful sights one sees in present days is when senior citizens have to line up outside banks, government savings centres and other departments to collect their pensions — usually every month. Barely able to walk, they have to come in person for their payments — the only way to prove that they are still alive.

For older people, it is a humiliation they have to endure but one can ask how these things can be changed so that these people, who have served this country with heart and soul, are given respect and allowed to maintain their dignity. In this digital age, can we not come up with a system that prevents them from travelling great distances in harsh weather conditions only to receive paltry sums of money?

As Pakistanis, we need to think more proactively about our senior citizens and how we can help them and not hinder them. Let us begin with our mindsets. Senior citizens need our respect but not our pity. Being old is neither a crime nor something to look down upon. One day all of us, if we are lucky, will end up as senior citizens. For our own sake, how can we change attitudes in society that restrict older persons more than they empower them.

One myth needs to be shattered. Despite our tall claims, we do not look after our older generation properly. In most instances, we talk more, do nothing. They have done their bit for society and in this part of their lives want society to acknowledge this. We have to make their lives easier and happier.

Let us clear the cobwebs in our heads. They need to be empowered wherever possible to live their lives independently. As urbanisation grows and the family structure changes, we need to ensure older people are able to live with financial independence and have access to activities that are otherwise not available. While assisting them, we should not take over their lives.

Give them concessions wherever possible. Right now most of these concessions are so cumbersome to avail that very few benefit. Let's make it easier for those who are over 60 and avail these facilities as a matter of right by showing their national identity cards?

The same applies to medicines and healthcare. Why can we not start a scheme to allow senior citizens to avail medicines at a portion of the cost at which they are sold in the market? Such a scheme can easily be managed by some public entity with some checks in place to ensure that it is not misused. Even if it is misused, the benefits our senior citizens would enjoy from such a facility far outweigh any shortfalls.

To make movement easier for senior citizens, we need to enforce building regulations. Install lifts where there are several floors and make all public-dealing buildings wheelchair accessible. This may sound ambitious, but it is a genuine need. There should be railings in corridors and also signage that is easily understandable to older people.

Why old peoples' homes such sad places where only those go who have been shunned by their families. Why do we not have places where older people can go and socialise and meet their peers and also have access to proper medical attention. Why does everything have to be so sad?

We cannot continue to live in a fairy-tale world. Thousands of older people are neglected and sometimes abused in their own homes. We need to see how we can help them and give them support. We need to have a dedicated helpline. Cases must be brought to light.

In our society it seems that once a person crosses a certain age, they are expected to leave everything and simply become devoutly religious and wait patiently for the end. What could be more depressing? Why can't our senior citizens be afforded opportunities to enjoy their final years. What stops them from being able to learn new things and maintain their own social life. Let them live. Let them thrive.

Published in The Express Tribune, October 8th, 2018.

Like Opinion & Editorial on Facebook, follow @ETOpEd on Twitter to receive all updates on all our daily pieces.
COMMENTS (2)
Comments are moderated and generally will be posted if they are on-topic and not abusive.
For more information, please see our Comments FAQ