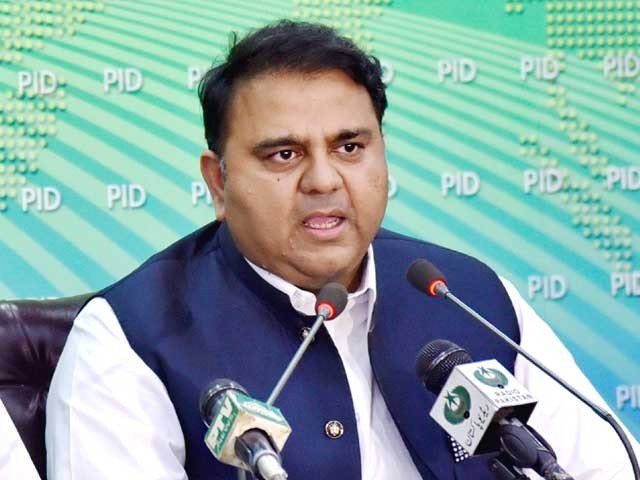 ---
ISLAMABAD: The federal cabinet on Thursday gave the green signal to Saudi Arabia to set up an oil refinery in deep-water port of Gwadar, marking the first major investment by the gulf country in Pakistan under the new government.

"The cabinet has approved the draft of memorandum of understanding (MoU) Pakistan and Saudi Arabia expected to sign soon for the establishment of refinery," Petroleum Minister Ghulam Sarwar Khan said while addressing the news conference.

"China has no reservations over Saudi investment in Pakistan," he added.

With Prime Minister Imran Khan in the chair, the cabinet that met on Thursday also approved removal of heads of four state-owned banks and five key position-holders in regulatory bodies appointed by former finance minister Ishaq Dar "illegally".

The cabinet discussed the seven-point agenda placed before it for discussion and decisions.

Red warrants issued to bring Dar back

Oil Refinery

The petroleum minister said during a recent visit to Pakistan, a Saudi delegation headed by Adviser on Energy Ahmad Hamed Al-Ghamdi agreed in principle to sign a government-to-government contract for setting up of an oil refinery after they visited its proposed site in Gwadar.

After their visit to Gwadar, minister said, Saudis found the deep-sea port city feasible from all aspects in terms of investment and they said they immediately want to invest in Pakistan's refinery sector and after initial discussion both sides agreed to sign a contract.

"The Saudi energy minister is expected to arrive in Pakistan by the end of this month or the beginning of November to formally sign the contract," he added.

He said from Pakistan's side, the Pakistan State Oil (PSO) and on behalf of the Saudi government, state oil giant Aramco would sign the agreement.

Modalities -- including capacity of the proposed oil refinery and its cost -- will be worked out later. However, the site of the project is finalised in Gwadar and the Saudis also visited the proposed site during their recent visit, the minister informed.

He said upon finalisation of the agreement, the Balochistan government would be taken on board.

The minister said Saudis expressed their interest in investing in projects in Gwadar and certainly they were also interested in CPEC projects.

He rebutted the news about the Chinese government's concerns over the Saudi investment in Pakistan and said the previous government had signed an MoU with the Chinese government and in that MoU there was no binding condition on the establishment of new oil refineries in Pakistan with the help of foreign countries.

"Currently, Pakistan needs three to four more oil refineries and we will welcome Saudis, Chinese, UAE, Russian or any other country to invest in the establishment of refineries," the minister said, adding the UAE had also expressed interest in development of an oil refinery in up-country.

"Pakistan will provide better investment environment to investors," he said.

He said Pakistan had offered a couple of other projects for investment to Saudis that include South-North and North-South multipurpose pipelines projects and oil and gas exploration projects.

He said the previous government focused more on import of LNG, but no attention was paid on exploration.

The government had selected 46 blocks for exploration in four provinces and the federal capital and these blocks would be presented for open bidding in future, minister added.

He said Saudi Arabia had told Pakistan that they would consider all our offers for investment.

He said during the visit of Prime Minister Imran Khan to Saudi Arabia, a false impression was created by a section of the media that the PTI government would seek aide and oil on deferred payments but indeed, he clarified, Pakistan talked about investment in government-to-government projects in Pakistan.

He also rejected the news of oil on deferred payments, saying it was part of the agenda but when he talked about it with his "high ups" they told asked him to not make any such demand. "I did not discuss it with Saudis even once during their visit to Pakistan," he said.

Talking about other issues, he said the government had not passed on the impact of recent increase in diesel and petrol prices in international market.

While, enhance in gas prices would partially impact the domestic consumer and around 85 per cent domestic consumer would only face 10 to 20 per cent hike in prices.

He said the government had also decided to conduct forensic audit of Neelum-Jhelum Power Project and the New Islamabad International Airport project.

Court orders auction of Dar's properties

"The illegal appointments made by Ishaq Dar, the people involved in those are being removed," Chaudhry said.

Dar was removed from office by the Supreme Court in 2017 during the tenure of the previous government, on the grounds that he had assets exceeding his legally declared income.

Illegal appointments

The cabinet also approved removal of heads of four state-owned banks and five key position-holders in regulatory bodies appointed by former finance minister Ishaq Dar "illegally".

Heads of banks include Saeed Ahmad, Chairman, National Bank of Pakistan; Tahira Raza, President, First Women Bank; Syed Talat Mehmood, President, Zarai Tariqiyati Bank; and Ahsanul Khaq Khan, President, SME Bank.

While key position-holders of regulatory bodies -- including Jamil Ahmad and Shamsul Hassan, Deputy Governors of the State Bank of Pakistan, M S Vadiya Khalil, Chairperson, Competition Commission of Pakistan (CCP), and Dr Muhammad Saleem and Shahzad Anwar of CCP.

The information minister told the news conference that only the federal government was entitled to make such appointments but during the PML-N government former finance minister Ishaq Dar had appointed them after former federal cabinet illegally delegated him the powers to make those appointments.

"The government sought a legal opinion over these appointments from the law ministry and it suggested that the federal government rather former finance minister was entitled to make the appointments," Chaudhry said.

He said Pakistan has strategic relations with China and cordial, brotherly relations with Saudi Arabia but in the near past, some unauthentic reports about the inclusion of Saudi Arabia in CPEC projects were published, which caused embarrassment to the country.

He said today the federal cabinet had approved forming a group headed by Federal Minister Shafqat Mehmood that would work on an initial framework regarding conversion of the Prime Minister House into a Centre of Excellence.

He said the government had also identified some 2,467 state properties in Punjab, Khyber-Pakhtunkhwa and the federal capital and a task force headed by Defense Minister Pervez Khattak would suggest best utility of these buildings.

He said a UAE delegation would soon be visiting Pakistan, as UAE also wants to invest on the patron of Saudi Arabia.
COMMENTS (2)
Comments are moderated and generally will be posted if they are on-topic and not abusive.
For more information, please see our Comments FAQ