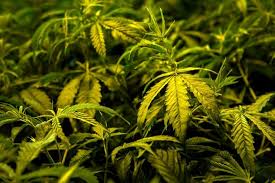 ---
A Dubai court has jailed an Indian expat for storing and planting cannabis seeds at his Dubai home, Gulf News reported on Tuesday.

India bans 328 combination drugs in setback for pharma companies

The convict, 32, said he mistook the cannabis seeds for those of tomato. An informant had tipped-off police on the man planting the seeds and consuming marijuana.

A subsequent Anti-Narcotics Department raid at his residence in April yielded vast quantities of marijuana. The defendant tested positive for hashish, a by-product of cannabis, post arrest. Tests also showed traces of tetra-hydro cannabinol (THC), an active component of hashish, in his system.

Senate panel wants drug prices policy reviewed

Pledging not guilty, the convict claimed he "did not know that [the] seeds were cannabis. I thought I had planted tomato seeds and when they grew enough to be harvested, I realised that it was not tomato."

The defendant confessed to consuming  and possessing hashish but not harvesting it. The man will be deported once he has served his two-year jail sentence.

He has challenged the verdict.

This article originally appeared in Gulf News.