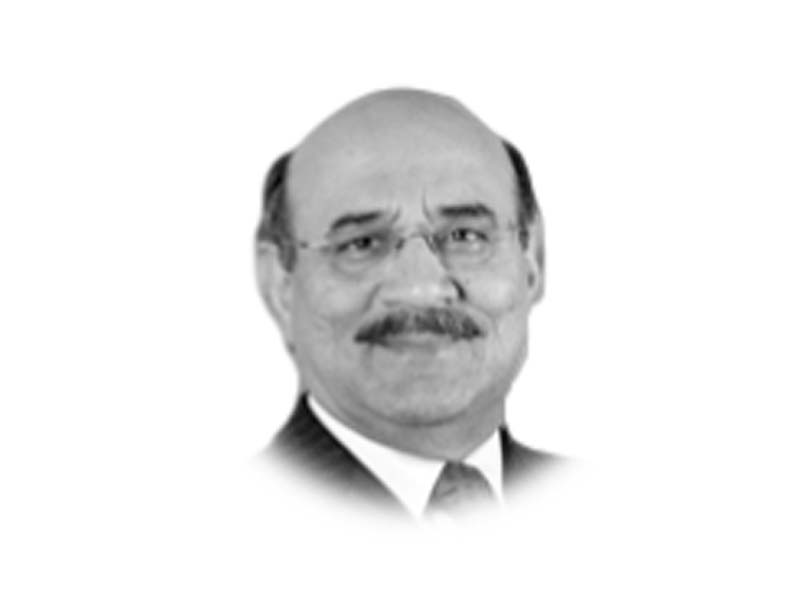 ---
All seemed to be going well when it was settled between India and Pakistan that their foreign ministers will meet on the sidelines during the UN General Assembly session in September. Then came the U-turn by India on flimsy grounds and, in its wake, a rancorous propaganda campaign against Pakistan by its effervescent media.

An understandable response with matching vigour by our media, spokespersons and leadership gave fillip to the tiff. The hype has been added to this standoff by irresponsible repeated utterances of the Indian army chief who hurled threats at Pakistan seemingly in a manner unbecoming of a senior military officer.

Prime Minister Imran Khan's well worded tweet — "I have come across small men occupying big offices," went into India like a well-pitched bouncer. While it would take some time for the hullabaloo to taper, the current occurrence has manifested that thaw in Indo-Pakistan relations is a far-fetched possibility with the existing political milieu in India. Why is it so? In order to find the answer to this query, one needs to understand Modi's Pakistan policy, its essence and determinants.

Modi's political philosophy and background is the fundamental factor in the way he looks at Pakistan. He ardently believes in Hindu superiority manifested through the philosophy of Hindutva. He is the first prime minister in India's history who has thrown secularism out of the window and unambiguously recognises Hindutva as the basis of India's political values. In the recesses of his heart is embedded the extreme abhorrence for Muslims. His connivance in the massacre of thousands of innocent Muslims, including women and children, in Gujarat riots in 2002 is well-documented. He is in political alliance with the RSS, considered as the bastion of Hindu extremism, not due to any political expediency but because of ideological congruence. Since 2014 the Muslims in particular and other minorities like Dalits are being marginalised, hounded and targeted. Hindu extremists are at large committing unchecked excesses against Muslims, aided and abetted by the state. Modi sees Pakistan with the same anti-Muslim prism and this fixation is imperative in his policy towards Pakistan.

More discerning minds were quick to understand Modi's modus operandi for his policies when he picked up Ajit Doval as his National Security Adviser in 2014. Doval is a career spymaster and headed RAW, the ill-reputed spy agency of India that specialises in promoting Indian interests abroad through terrorism and shady undertakings. He is known to be the master of trickery, violence and intrigues. Doval is to Modi what Himmler was to Hitler. He has earned notoriety in planning the worst-ever genocide in India-occupied Kashmir. He, being the key adviser to the Indian prime minister for policy towards Pakistan, structured a 'Three Way Strategy' to impair Pakistan and have things their way both in the region and internationally.

India's anti-Pakistan strategy is built around three-way application — implode, influence and isolate. All three elements of strategy are interwoven, mutually supportive and applied concurrently. How has Modi-Doval strategy unfolded? With the support of a consortium of other hostile intelligence agencies, RAW intensified its terrorist activities in Pakistan, particularly in Balochistan and Khyber-Pakhtunkhwa. Secessionist and militant movements have been hatched, aided and abetted in Pakistan. A deadly spate of terrorist activities saw a surge during the recently-held general elections in Pakistan. The effort was to implode and destabilise Pakistan while it is enfeebled economically. Talking of economy, it is sufficient to say that the all-powerful former finance minister Ishaq Dar plunged the country into an economic mess accumulating a heavy debt burden. While the forces inimical to Pakistan tried their utmost to harm it, the resilience of the nation, sacrifices of its people and resolve of its security forces defeated the enemy's design. The devious strategy of implosion by India miscarried.

How did India attain the ability to influence affairs inside Pakistan? The sneaky mind of Doval was pretty successful in laying a snare for former prime minister Mian Nawaz Sharif. A well-articulated plan was implemented through which the Sharif family was engaged in business deals with Indian businessmen and this association grew murkier as it expanded. The nation saw its own prime minister soft paddling on India despite its belligerent posture. The state institutions, including parliament, were kept in dark about this bizarre relationship and its impact on national security. While the Sharif family voraciously pursued their business interest with Indians, Nawaz was made to believe how the so-called 'establishment' posed a threat to him. This, combined with other factors, shaped highly detrimental polarisation between the institutions. So efficacious was the Indian scheming that Nawaz and his coterie started colluding against its own vital national security institutions and per se against the national interest of Pakistan. One wonders whether they erred inadvertently or consciously yielded to enticement.

Synchronously, a well-articulated exterior manoeuver had been stepped up to isolate Pakistan regionally and internationally. With the growing Indian strategic alliance with the US, the former's narratives found more traction and acceptability. While the atrocities in IOK intensified, it was responded by nothing more than mere lip service. Nawaz timorously talked once or twice about the Kashmir issue apparently without any conviction. He never mentioned the Indian terrorism unleashed against Pakistan, while Modi and his ministers lambasted Pakistan on terrorism on every forum. Without a full-time foreign minister and a virtually rudderless foreign policy, a proficient Foreign Office and its tentacles could not effectively out-manoeuver Indian diplomatic campaign. Foreign affairs were so clumsily handled that during this period Pakistan acceded considerable space to India in a host of areas. It was the hardcore Foreign Office functionaries who relentlessly endeavoured to counter Indian machinations.

The ongoing Indian policy towards Pakistan is determined by Modi's hatred for Pakistan and its articulation inspired by Ajit Doval's cloak and dagger stratagems. Their policy, based on the triad of 'implode, influence and isolate', has already inflicted considerable damage on Pakistan. With continued courtship with the US, India's arrogance has further inflated and it feels more emboldened to undermine Pakistan. Having said that, with change of government in Pakistan, the 'Trojan horse' is discovered and set on fire. The Indian ability to influence matters inside Pakistan at the level of decision-making has been decimated. The fifth column is exposed and being 'disarmed'. The nation stands in unison to deal with any situation arising out of India's haughtiness. Pakistan needs to be mindful that till the time Modi has the reins of India, any meaningful engagement and thaw in relations is close to impossible.

Published in The Express Tribune, October 2nd, 2018.

Like Opinion & Editorial on Facebook, follow @ETOpEd on Twitter to receive all updates on all our daily pieces.