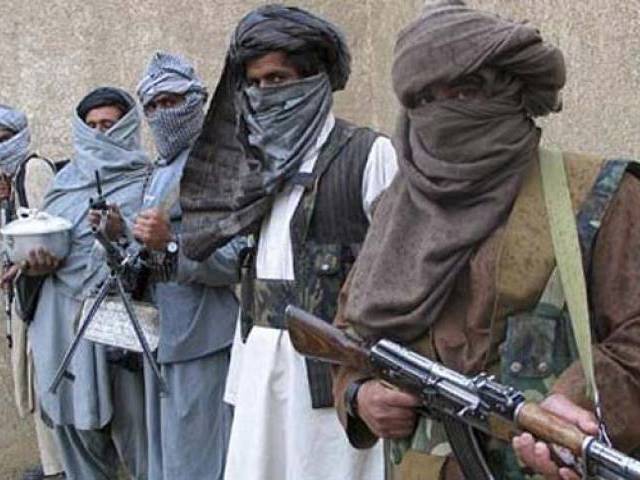 ---
PESHAWAR: An Afghan delegation on Monday met Jamiat Ulema-e-Islam (S) chief Maulana Samiul Haq, asking him to play a role in restoring peace in the war-torn country by bringing the Taliban back to the dialogue table.

The delegation, comprising Ashraf Ghani government representatives and diplomats stationed in Pakistan, called on Haq at Darul Uloom Haqqania in Nowshera district, Khyber-Pakhtunkhwa, wherein they sought his support, read a statement issued by the seminary.

Haq said that it was his wish the 'jihad' concluded, the bloodshed ended and Afghanistan emerged as an independent country.

He, however, stated that it was an international issue, and that the United States besides other international powers were not letting that happen.

Taliban meets Afghan officials in Saudi Arabia ahead of election: sources

"I would suggest that some religious scholars and Afghan and Pakistan government representatives listen to those who have been at war with the Afghan government and meet at an unidentified place to listen to their point of view, without bringing it to the knowledge of the US," Haq told the delegation.

The stakeholders, he added, including fighters from the previous regime and the Afghan people should sit together and unite on a point for independence of Afghanistan besides withdrawal of Nato troops from the country.

Last week, reports suggested representatives from the Taliban met an Afghan government delegation in Saudi Arabia to discuss security ahead of next month's parliamentary elections and a limited prisoner release.

The meeting came less than a month before voters are due to go to the polls on Oct 20 to elect a new Afghan parliament, a process which has been hampered by fears of attacks on polling stations and campaign rallies.
COMMENTS
Comments are moderated and generally will be posted if they are on-topic and not abusive.
For more information, please see our Comments FAQ