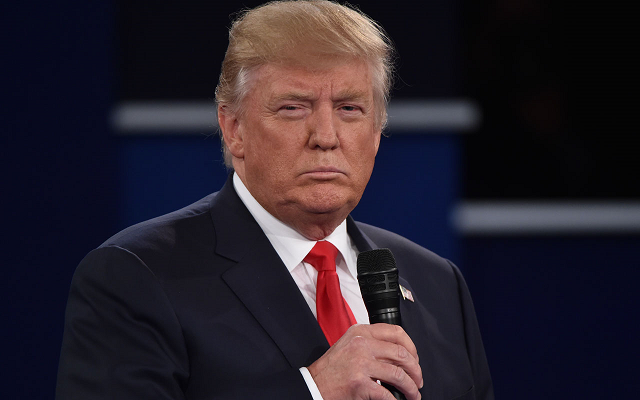 ---
WHEELING: President Donald Trump on Saturday complained that the US is 'subsidising' the military of Middle East ally Saudi Arabia, as well as Japan and South Korea.

The comment, at a West Virginia rally for local candidates of his Republican Party, follows similar jibes at European members of the NATO alliance.

US calls on Saudi-led coalition to probe Yemen attack

"When you have wealthy countries like Saudi Arabia, like Japan, like South Korea, why are we subsidising their military?" asked Trump, who pushes an aggressive "America First" policy on trade.

"They'll pay us. The problem is nobody ever asks."

He added that he had spoken to Saudi Arabia's King Salman on Saturday to make the same point.

Saudi Arabia and Japan are major buyers of US-made weaponry, and the US provides intelligence and aerial refueling support to a Saudi-led coalition fighting militants in Yemen.

Japan and South Korea host tens of thousands of American troops.

Trump said the United States pays "about 60%" of South Korea's military.

Army chief meets Saudi crown prince to discuss regional security

Last year he suggested Seoul should pay for the $1.0-billion THAAD anti-missile system that the US has deployed on South Korean territory.

Trump has long complained that European members of the North Atlantic Treaty Organisation do not pay enough for their own defense, singling out Germany for particular criticism.
COMMENTS
Comments are moderated and generally will be posted if they are on-topic and not abusive.
For more information, please see our Comments FAQ