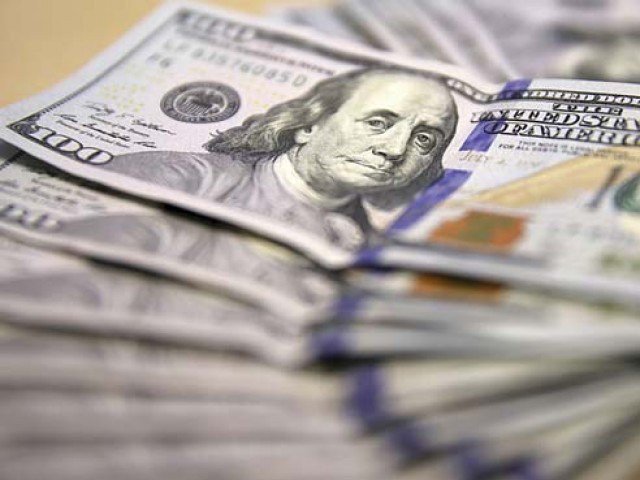 ---
ISLAMABAD: International creditors have given loans of $716.5 million to Pakistan in the first two months of fiscal year 2019, which were sufficient to meet only 35% of estimated foreign debt servicing requirement of the first quarter, further draining the foreign currency reserves.

A delay on the part of the new government in finalising its policy options to deal with external-sector challenges is said to be one of the reasons behind the slow disbursement of loans by the foreign lenders.

The government has kept open both options of availing an International Monetary Fund (IMF) programme and seeking short-term injections from friendly countries to deal with the external-sector challenges. In July and August, foreign creditors disbursed $716.5 million or 7.7% of the annual estimated loans, according to the Economic Affairs Division (EAD).

Pakistan receives $439m in foreign loans in July

However, gross external flows were sufficient to back only 35% of the maturing $2.1-billion external debt in the first quarter of FY19.

The country met the remaining external debt repayment needs by drawing from its foreign currency reserves that plunged to $9.3 billion as of September 14.

The Ministry of Finance and the State Bank of Pakistan have jointly assessed Pakistan's external debt repayments in FY19 at $11.7 billion. About $7.7 billion of these loans will mature in the second half of the year.

Pakistan and the IMF will begin today (Thursday) week-long talks that are aimed at assessing Pakistan's current macroeconomic situation. Earlier this month, Finance Minister Asad Umar said staff-level talks would help save time, in case Pakistan decided to take an IMF programme.

The Asian Development Bank (ADB) said on Wednesday that Pakistan required to mobilise substantial external financing for orderly reform to reduce the large external and domestic imbalances. Such resources may be acquired from bilateral and multilateral sources, the diaspora and international capital markets.

EAD statistics showed that over 40% of the total loans disbursed in the first week were received from China for four projects. The $296.6 million in loans from China are exclusive of the $2 billion Chinese one-off injection for stabilising the foreign currency reserves held by the State Bank.

Pakistan's external debt soars to record $91.8b

Pakistan expects continued Chinese financial assistance to deal with the current economic crisis. The Chinese ambassador held another meeting with the finance minister this week.

Pakistan also received $70 million in two commercial loans from Noor Bank PJSC and a consortium led by Credit Suisse AG. Both of these loans have been obtained for one year at a floating London Interbank Offered Rate (Libor). The Credit Suisse AG has already disbursed $50 million out of its total commitment of $750 million. Both of these loans will mature in the ongoing fiscal year.

Pakistan's gross external financing needs are assessed at $31 billion for this fiscal year, depending upon the projected current account deficit. However, the government expects that current account deficit may improve by about $4 billion as a result of hosts of measures that it has taken or will take in coming weeks.

Pakistan booked $2.8-billion current account deficit during the first two months of the fiscal year.  Loan disbursements by the multilateral creditors remained low in August as well. The country received only $55.5 million from ADB and $30.5 million from the World Bank in first two months.

The Islamic Development Bank disbursed $201 million during first two months -almost the entire amount was given on commercial terms for oil payments.

Saudi Arabia gave only $16.5-million loan in the first two months. The economic assistance from the Kingdom may pick in coming weeks, if both countries agree on a bilateral framework during next month talks.

Published in The Express Tribune, September 27th, 2018.

Like Business on Facebook, follow @TribuneBiz on Twitter to stay informed and join in the conversation.