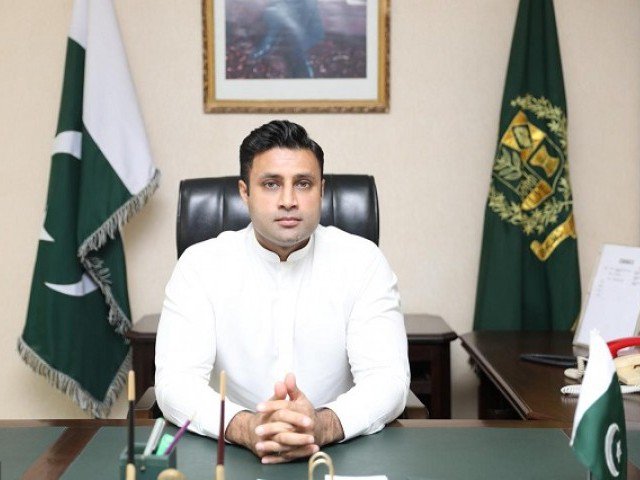 ---
ISLAMABAD: The appointment of Syed Zulfiqar Abbas Bukhari as a special assistant to Prime Minister Imran Khan was challenged in the Supreme Court on Wednesday.

The petition filed under Article 184(3) of the Constitution takes issue with Bukhari's dual nationality and states that he is currently under investigation by the National Accountability Bureau (NAB).

Bukhari, popularly known as Zulfi Bukhari, is a close aide and friend of the premier and was appointed as the special assistant to the prime minister for overseas Pakistanis and human resource development

The challenge to Bukhari's appointment comes from Mirza Moiz Baig and Adil Chattha, two recent law graduates of the Lahore University of Management Sciences (LUMS).

The petition argues that a person ineligible to become a member of the Parliament and thus a federal minister cannot be given the status of a state minister through appointment by the prime minister as a special assistant.

Zulfi Bukhari assumes charge as special assistant to PM

It further states that such an appointment "paves the way for dual-citizens and those guilty of inter-alia, misdeclaration of assets and contempt of court to be entrusted with decisions that determine the fate of the country".

In 2015, the Supreme Court took exception to the prime minister's appointment of Shujaat Azeem, also a dual national, as a special assistant to the PM on Aviation.

Special Assistant to Prime Minister on Media Iftikhar Durrani had defended Bukhari's appointment after the move was criticised by politicians and sections of the media.

'Comfortable with PM': PTI defends Zulfi Bukhari's appointment

Durrani said Bukhari is a respected citizen with the required credentials to execute the job. When asked why an individual with active National Accountability Bureau (NAB) inquiries was given the position, Durrani maintained that Bukhari is being subjected to political victimisation for allegations moved by the previous government.

"Bukhari is close to and is comfortable with the prime minister."

"It will be unfair to remove him from office until an actual reference is filed," said Durrani and assured that Bukhari will step down if he is implicated. He further emphasised that the government takes corruption references seriously.