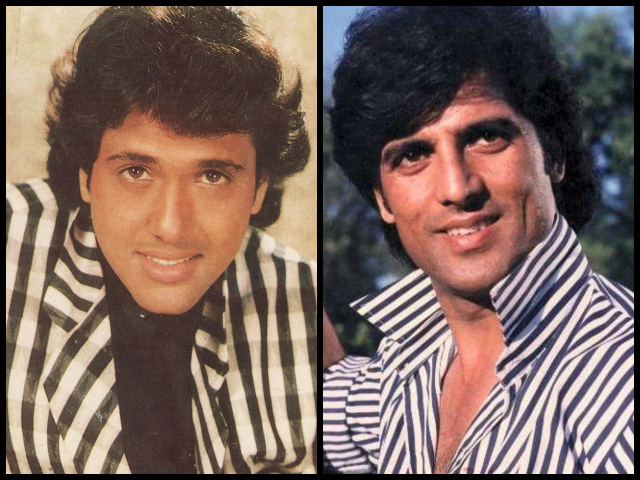 ---
KARACHI: Afzal Khan, also known as Jan Rambo, became a household name in the 90s after starring in the Guest House. Thanks to the show, he went on to become a film actor but it's been a long time since we saw him star as a lead. Therefore, the upcoming animated film The Donkey King serves as a welcome return to the big screen for Rambo where he voices the lead character of Jan Mangu.

Along with The Donkey King director Aziz Jindani, Rambo spoke to The Express Tribune about his journey from Rambo Rambo Jan Rambo to Mangu Mangu Jan Mangu. The actor said, "Jan Mangu fits with what I did in Guest House. So, Aziz and the team said they wanted to begin The Donkey King from where we ended Guest House in the 90s and bring it to the screen for newer generations."




The Love Mein Ghum star shared he enjoyed this new character because it was innocent. "We have seen in the past that innocent characters become memorable and are always a hit, such as in Alif Noon, Jamshed Ansari as Hasnat Bhai in Uncle Urfi and most recently Momo in Bulbulay. People talk about them to this day."

Jindani expressed that he wanted a distinct voice for Mangu which is what that led him to cast Rambo. "I fell in love with the idea of a donkey king. And as Woody (Toy Story) is voiced by Tom Hanks and Ferdinand is voiced by John Cena, we knew we had to find the perfect voice for our donkey king," he said.




The director continued, "If we were making this film 30 years ago, I'd go straight for Rangeela. But if there's one actor today who we can call Rangeela's successor in terms of spontaneity, it would be Rambo. I will say Jan Rambo is to Pakistan what Govinda is to India. His comic timing and delivery is impeccable."

He added that initially, they only had a rough sketch of the main character; the rest of its styling is borrowed from Rambo's character in Guest House. "So there's a certain truthfulness to Mangu," mentioned Jindani.




Having worked on Commander Safeguard many years ago, Jindani always wanted an animated feature. After moving to the US in 2006, he returned to Pakistan in 2014 and started looking for a story for a feature which "caters to people aged eight to 80 years old and breaks stereotypes that animation is only for kids."

Talking about how they ended up with the character of a donkey, he said they decided to bring in animal characters because they could say things that human characters couldn't. "But then, thanks to Pixar, every other animal has been brought to life onscreen. So we stumbled upon the character of donkey because it's the one animal which we see everywhere in Pakistan. It's also the animal we often mention in our conversations, like when you casually say 'khote da putar' to someone. We also say ghadda as an insult, so we can use it in a variety of ways."




He added, "Even in the past, we had a film called Insan aur Gadha (1973), and the donkey has been used frequently in Urdu literature, such as Krishan Chander's Ek Gadha Nefa Me and Gadhe ki Sarguzasht. Even Mustansar Hussain Tarar has written a lot about donkeys."

Further, The Donkey King not only marks the return of Rambo in the lead role, but also boasts an ensemble cast of Ismail Tara, Javed Sheikh, Ghulam Mohyeddin, Hina Dilpazeer and more. Jindani, without revealing more names, said the film would "unarguably be the biggest ensemble ever in Pakistani cinema."




Confident in his product, Jindani stated The Donkey King would leapfrog ahead of other animated films on the basis of three aspects: Firstly, the ensemble cast. "Our success isn't just dependent on the box office but rather the cast and characters and how we manage to take these characters and embed them in people's hearts and the popular culture."

He continued, "Secondly, in terms of look, styling and animation, you will see it's more interaction-based. It's difficult to make characters physically interact in animation, therefore people prefer to keep the characters apart most of the time. The third aspect is its tongue-in-cheek dialogue and songs. An animation film has its own grammar and how it's composed, and we have tried to change that by incorporating songs and all. We have made a mass entertainer with all elements to succeed," he said, adding that Shuja Haider, Shani Arshad, Asrar and Majid Raza have lent their vocals for the film's songs.




As its name suggests, The Donkey King is the story of a donkey named Jan Mangu who somehow becomes a king. Rambo and Jindani both said the film is about dreams and how a person can do anything they want if they don't give up. One might consider it to be a classic underdog story, but the director begged to differ. He said, "It's not an underdog story, it's an under-donkey story."

The Donkey King is scheduled to release on October 13, 2018.

Have something to add to the story? Share it in the comments below.