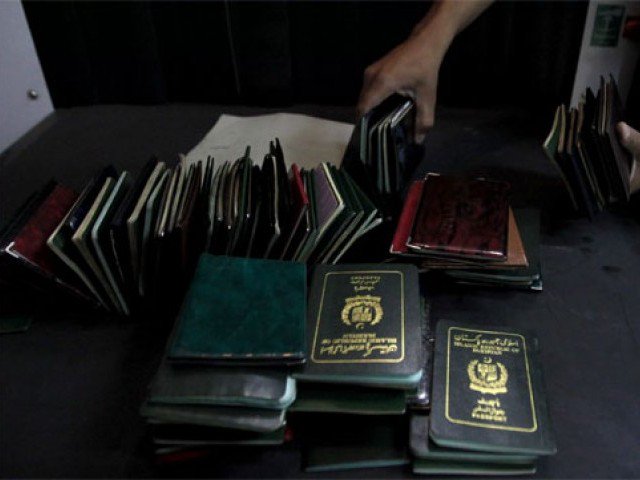 ---
ISLAMABAD: The Supreme Court on Monday reserved its verdict in a suo moto case pertaining to dual nationalities of government officers.

The three-member bench, headed by Chief Justice of Pakistan (CJP) Mian Saqib Nisar, said it will reach out to the government regarding those who occupy high offices and are dual nationality holders.

916 officers with dual nationality, SC informed

The chief justice said there were three categories of Pakistanis holding dual nationality; those who were born in foreign countries, those who went abroad for their education and gained citizenship, and those who gained foreign citizenship while serving the Pakistani government. He inquired if individuals from all three categories should be dealt with in the same manner.

Justice Shahid Hamid maintained before the court that since 2002, no Pakistani's citizenship had been revoked and people obtained foreign nationality for ease of travel. He added that government officers should not possess dual nationality and it would be better if the courts let the government and the Parliament take a decision on the matter.

SHC seeks details of PTI leader Faisal Vawda's dual nationality

Justice Umar Ata Bandial stated this was not a problem for professionals such as doctors but loyalty on the behalf of certain government posts was necessary.

The CJP added that if the government has the authority to create restrictions on parliamentarians then why not on bureaucrats, saying that those who betray the state by owning property and assets abroad still occupy high positions.

During an earlier hearing, the apex court asked if the law prevents members of the armed forces from holding dual nationalities.

The Federal Investigation Agency (FIA) submitted a report that said currently 1,116 officials are holding dual nationalities, 837 of which have declared the fact while 261 have been identified during the probe. It said 18 officials are foreigners whereas spouses of 1,249 officials also hold dual nationalities.