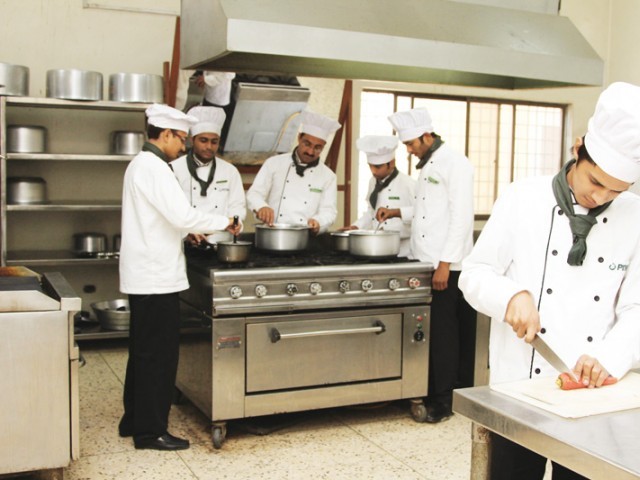 ---
LAHORE: The New Delhi government on Saturday denied visas to Pakistani chefs to take part in 'World Heritage Cuisine and Food Festival', scheduled to be held in Amritsar next month.

The festival will take place from October 12-14 with chefs from over 40 different countries taking part in the event.

Pakistani chefs have decided to lodge their protest to the secretary general of WorldChefs, a global network of chefs associations, in Paris against the Indian snub.

"We fulfilled all necessary documentation requirements for the visa but on the 11th hour, we received a letter cancelling our invitation," Ahmed Shafiq, the secretary general of Pakistan Chefs' Association said.

Indian army chief threatens Pakistan of 'painful' retaliation

Shafiq added that organisers of the event told them that their invite was cancelled owing to political pressure and they could no longer issue them the visas.

The event is an initiative of the World Cultural Culinary Heritage Committee of the World Association of Chefs Societies (WorldChefs).

Tensions between the two countries have ratcheted up after India backtracked on foreign ministers of both countries meeting on the sidelines of the United Nations General Assembly.

Prime Minister Imran Khan had made the overture for dialogue in a letter he sent to his Indian counterpart Narendra Modi.
COMMENTS
Comments are moderated and generally will be posted if they are on-topic and not abusive.
For more information, please see our Comments FAQ