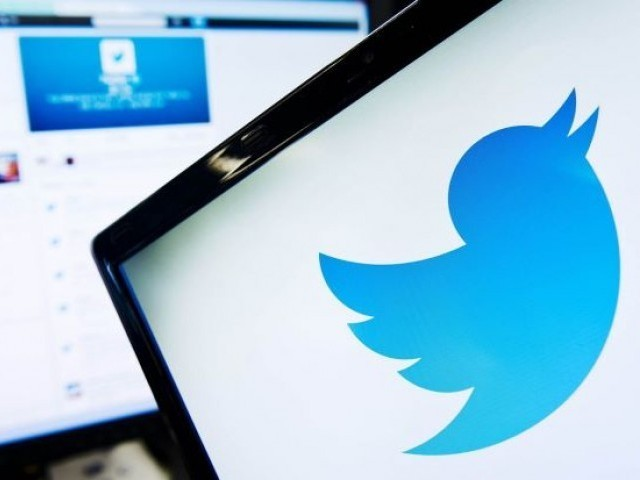 ---
A day after the Indian external affairs ministry confirmed that foreign ministers of Pakistan and India would meet on the sidelines of the United Nations General Assembly scheduled for next week, the Narendra Modi-led government backed out of the talks.

The Indian foreign ministry said the talks were called off after the "latest brutal killings of our security personnel by Pakistan-based entities and the recent release of a series of twenty postage stamps by Pakistan glorifying a terrorist and terrorism". It did not provide further details about the alleged killings.

Reacting to the cancellation of talks, Foreign Minister Qureshi said India had not responded positively to Pakistan's invitation for dialogue. "It seems that India is already preparing for its elections due in the country next year," he said. "Pakistan had asked for the talks in the larger interest of the region."

Modi govt calls off Pakistan-India foreign ministers' UNGA meet

Qureshi said that it seems that "India has priorities other than dialogue," adding there is a group in the New Delhi that doesn't want talks to take place.

Twitter users were left with mixed feelings as the news broke with some stating that India's escape from the talks wasn't beneficial for the two countries, and others condemning the killings. Some defended Prime Minister Imran Khan for his invitation for dialogue.


Shame that on #InternationalPeaceDay India has refused to talk peace with Pakistan in even a routine manner at the @UN on the sidelines of the General Assembly. Running from talks won't change the fact that this time Indian repression in Kashmir has been noticed in a UN report

— SenatorSherryRehman (@sherryrehman) September 21, 2018
Despite the fact that Pakistan's new PM Imran Khan said that his government was ready to discuss even terrorism, India has, after first agreeing, backtracked on a meeting between the two foreign ministers

The MEA press release even gets the duration of the new Pak govt all wrong pic.twitter.com/T47uVDq4Nz

— omar r quraishi (@omar_quraishi) September 21, 2018
Point is, India needs to own up as well. Sure you can make a case that Pakistan is taking advantage of their local politics dynamics and pushing for a meeting, the onus on them to make a move.

Pakistan has a lot to be blamed for, but not here.

— Abid Hussain (@abidhussayn) September 21, 2018
#India cancels rare #UN meeting with #Pakistan#UNGA

— Rehmat Mehsud (@RehmatMehsuds) September 21, 2018
So called "aman ki asha" has come to an end for beginning, not khan's but their true face has exposed.https://t.co/Xx3LQVYZuC: India calls off meeting with Pakistan at UNGA, says Imran Khan's true face
exposed - Times of India.https://t.co/d9HJJIg292

via @GoogleNews

— Fayyaz (@baigfayyazz) September 21, 2018
India-Pakistan foriegn ministers' meeting at #UNGA cancelled. The decision to meet and then to cancel the meeting has come as a surprise. https://t.co/CGXQyrjw21

— Omair Anas (@omairanas) September 21, 2018
No point talking to Pakistan in this environment, says @MEAIndia. India Pakistan meeting cancelled

— Nidhi Razdan (@Nidhi) September 21, 2018
India once again shows that they have NO interest (courage) in solving the #Kashmir issue. According to sources India rejects #Pakistan's offer to initiate talks at #UNGA meeting next week. #Kashmiris are the ones paying the price for this!#Indiarejectspaktalks https://t.co/fZki6uAO69

— Bea (@HerNameIs_Bea) September 21, 2018
India has canceled meeting of their fm & @SMQureshiPTI in New York! Citing the death of 3 policemen in Kashmir as the reason!
Is this not the best time to open dialogue with Pakistan? cancelling peace talks with PM @ImranKhanPTI & @PTIofficial will not achieve Peace!!

— MARY... THE IRISH INSAFIAN (@IRISHINSAFIAN) September 21, 2018
Big breaking
India-Pakistan talks called off. India calls off talks between @SushmaSwaraj and @SMQureshiPTI on the sidelines of #UNGA after a rethink. High level meeting was held in #MEA.@IndiaToday

— Geeta Mohan گیتا موہن गीता मोहन (@Geeta_Mohan) September 21, 2018
So India does a rethink of the jnformal meeting between @SushmaSwaraj & @SMQureshiPTI after first saying Yes, Now No. The horrific killing of three Kashmir policemen has been trigger. But the confusion in the government's Pakistan policy persists. Still very-Yes, No & Maybe.

— barkha dutt (@BDUTT) September 21, 2018