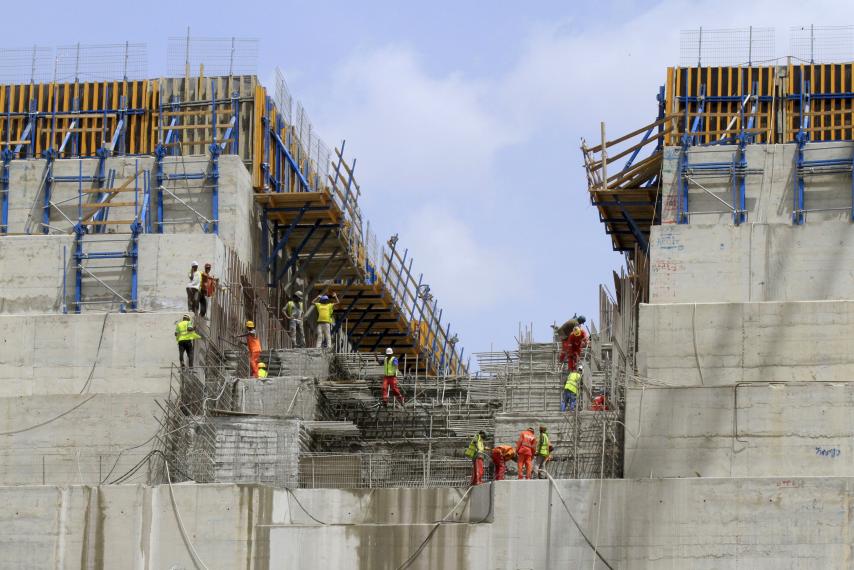 ---
HYDERABAD: As the backlash to the proposal to construct Kalabagh Dam continues, the legal fraternity held protests and passed resolutions against the dam in Thatta, Mirpurkhas and Jamshoro districts on Wednesday.

We don't approve [construction of] Kalabagh Dam. We don't approve all dams, said the lawyers of Mirpurkhas district bar association chanted in their protest.

The bar's general secretary, Advocate Shakat Rahimo, said hundreds of thousands of acres of cultivable land has dried up in Sindh because the province's water share is being stolen by Punjab. He said the lawyers have demanded that the call for construction of Kalabagh Dam be withdrawn.

"We condemn the campaign being started for construction of the dam," he said. The bar also passed a resolution in this regard. "This bar resolves that any decision for a dam on Indus river will be against the three federating units, Sindh, Balochistan and Khyber Pakhtunkhwa," reads the resolution passed by Jamshoro district bar association.

"The people of Sindh feel insecure as being affectees of dams and canals [built] by the upper riparian Punjab," said one of the protesters. The lawyers contended that the province has suffered a lot as the crop output has decreased and poverty has been rising while the agricultural economy has been ruined and the Indus delta may vanish due to sea intrusion.

In Thatta district, the lawyers took out a protest rally expressing disapproval and objection to both the dam and naturalisation of Bengalis and Afghanis. "Prime Minister Imran Khan revealed his anti-Sindh objectives during his visit to Karachi," said Syed Aijaz Hussain Shah, the bar's president.

Published in The Express Tribune, September 20th, 2018.
COMMENTS
Comments are moderated and generally will be posted if they are on-topic and not abusive.
For more information, please see our Comments FAQ