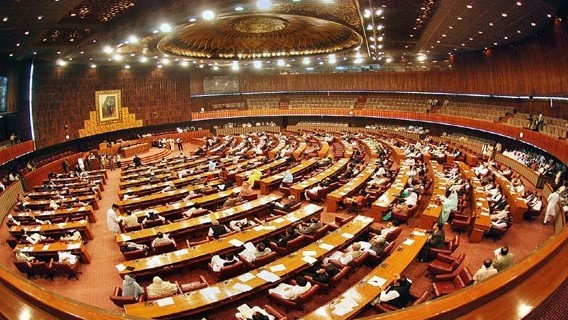 ---
ISLAMABAD: In a seminar on Tuesday, the Ministry of Women Development promised to address the status of a much awaited bill on domestic violence. The participants also discussed strategies for implementing the recently-enacted workplace protection bill.

The seminar, titled Awareness Raising Seminar on the Code of Conduct, was presided over by the Adviser to the PM on Women Development, Yasmeen Rehman. She said that the domestic violence bill would be tabled before the NA for approval after the budget session.

The workplace act was signed by President Asif Ali Zardari in March this year.

"It is an acknowledged fact that in Pakistan laws are passed, but due to numerous reasons they remain unimplemented", Rehman said, "It is absolutely vital that we provide a comfortable and a safe working environment to women. This will not only help improve productivity, but also motivate them to work with men", she maintained. She urged all ministries to constitute committees that would deal with sexual harassment cases and then report them to the ministry for further investigation.

Iqbal Batool Quereshi, Secretary of the Ministry of Women Development, said: "Hurdles associated in getting justice discourages women a lot. The legal empowerment of women plays a major role in national development."

Anis Haroon, Chairperson National Commission on the Status of Women, said that without changing the mindset of the people, it was difficult to implement the bill effectively. "All public and private sectors should get united to implement the bill effectively and provide a protective environment to females," she said. The ceremony was attended by senior officials of the ministry, commissioned officers, representatives of national and international donor agencies, and students.

Published in the Express Tribune, June 2nd, 2010.
COMMENTS
Comments are moderated and generally will be posted if they are on-topic and not abusive.
For more information, please see our Comments FAQ