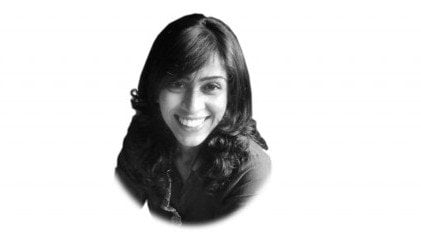 ---
May 20 was an important day. It was three years and eight days after the May 12 riots in Karachi, when hundreds of people of were killed and injured in inter-party clashes.  It was three months and seven days after the May 5 bombings on Shia processions in Karachi. It was eight days before one of the most horrifying attacks on Ahmedis in Lahore, leaving more than eighty people dead from an already ostracised community, in a mindlessly gruesome display of terrorism. It was also another day when Pakistanis across the country woke up to face, once again, the interminable cycle of power outages, a crumbling socio-political infrastructure, an economy in its death throes and an emasculated government. It was the day when all of us stepping outside our homes did not know if we or any of our friends and families would be able to come back safe and sound.

But how can any of this be as important as the fact that it was the day when some obscure cartoonist in America decided to call it the "Draw Muhammad (pbuh) Day" and announced a Facebook competition. Hence we took to the roads in protest, burning effigies and screaming ourselves hoarse to bring down the Americans. The Lahore High Court responded as promptly as befits a matter of this importance and blocked the evil Zionist/Muslim-hating conspiracy that Facebook actually is. It's good that if nothing else, and really, I mean absolutely nothing else, we have our priorities sorted.

A lot has been said on the Facebook ban that divided the young online Pakistani community in an unprecedented manner. There were the hyper ones who thought that by denouncing Facebook we can wash away the wrongs that are being committed every day in the name of the same religion. Then there were the 'moderates', finally finding their voice, raging against the establishment/extremists, the voice of reason that came out loud and strong at the loss of an online networking site but falters every time people are killed. Really, I'm glad we have our priorities sorted.

Published in the Express Tribune, June 2nd, 2010.
COMMENTS
Comments are moderated and generally will be posted if they are on-topic and not abusive.
For more information, please see our Comments FAQ