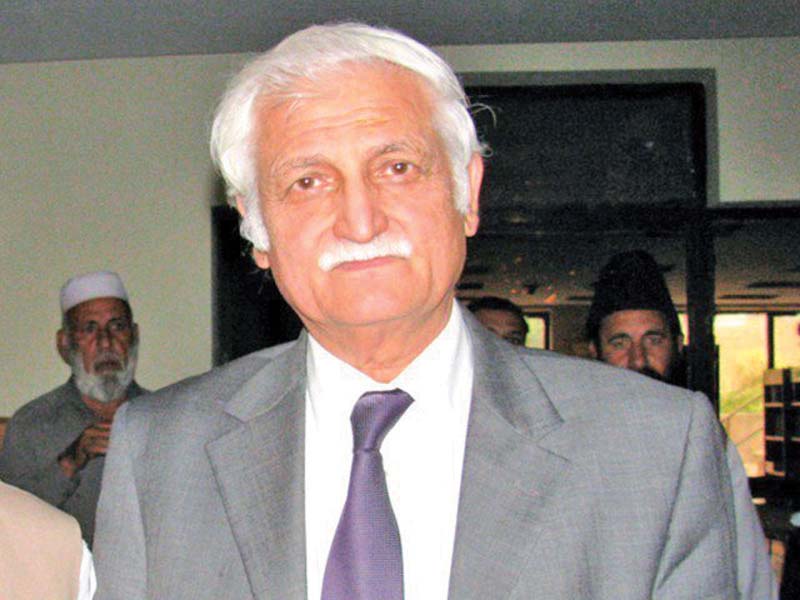 ---
ISLAMABAD: Former senator Farhatullah Babar on Thursday suggested a review of the Qisas and Diyat law so that pardon could be granted only after court conviction.

Speaking at the national consultation organised by an NGO Blue Veins at a local hotel, he said, "Granting pardon before court conviction had only encouraged honour killings, as the murderer, often a close relative of the victim, was promptly pardoned by another close relative."

The former senator spoke regarding the pro-women policies and legislation. Council of Islamic Ideology (CII) chief Dr Qibla Ayaz, religious leaders and clerics from various schools of thought from across the country shared their views and debated the role of religious leaders for policy making and legislations regarding pro-women legislation. He said that time has come for drawing up a broadbased charter for women's rights, overseeing the implementation of Pakistan's obligations under international convention on the Elimination of all forms of Discrimination Against Women (CEDAW).

He added that the declarations by the CII, unfortunately, often militate against women. He said that CII had earlier rejected a draft bill for homes for the elderly, Women Protection Bill, 2006 and in March 2014 declared laws forbidding child marriage un-Islamic. He said that the council also declared DNA tests unacceptable as primary evidence in rape cases, even ignoring safeguards provided by the Supreme Court in its verdict. The CII, he added, pronounced that seeking permission of the first wife for marriage was not Islamic.

Meanwhile, Dr Qibla Ayaz said that there are a number of recommendations which have been widely appreciated by womenfolk and organisations of human rights including declaring three talaq in one go as a punishable offence He added that in the upcoming meeting of CII, which is scheduled to be held in the last week of September, the agenda item includes recommendations on the quantum of penalty  for three talaqs in one go.

The CII has also prepared a comprehensive report on the early age of marriage, trying to develop recommendations in consonance with the millennium development, sustainable objectives and in line with the agreement of Pakistan in the Saarc organisations. The CII chief added that the council has been established with the consensus of religious and secular leaders including the late Zulfikar Ali Bhutto, Khan Abdul Wali Khan, Mir Ghaus Bakhsh Bizenjo , Maulana Mufti Mahmud and Prof Abdul Ghafoor Ahmed  among others.

The event concluded with a resolution signed by all major religious clerics and scholars including Qazi Muhammad Anwar, Tahir Ashrafi, Maulana Tayyab Qureshi, Allama Zubair Abid and Dr. Qibla Ayaz.