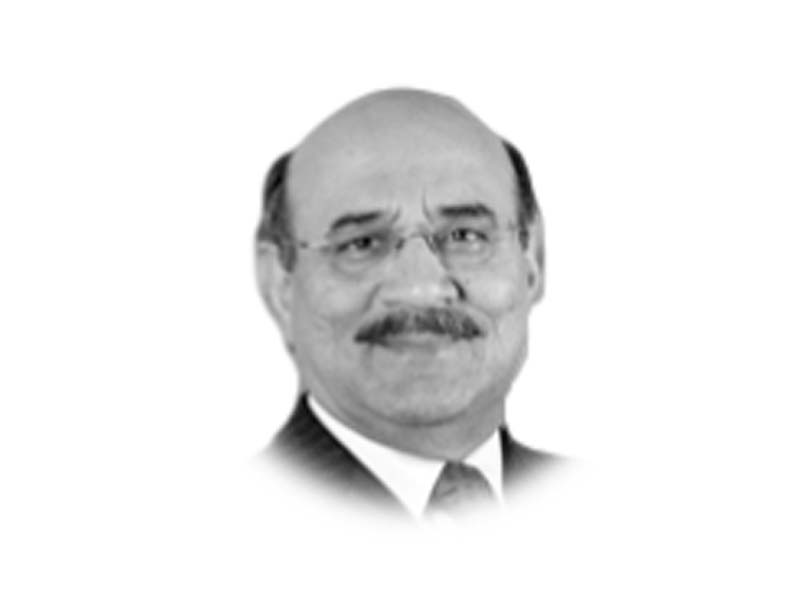 ---
Converse with any senior citizen on changing times in the world and brace yourself for a cantankerous sermon on how our values have transformed for the worse. Though one understands the older generation's sense of possessiveness for tenets of their times, there is a need for a societal introspection amidst what happens around us. Has our value system malfunctioned? Have the social values degenerated? And last but not the least, which factors are blamable for this quandary. We need to find answers to these queries in order to fix the problem, if there is one.

Inter alia, the values of a society are manifested through the conduct of its people, particularly those who are in the limelight ie politicians, celebrities, media persons, religious leaders, etc. Suffice to say that in Pakistan neither does this class understand that how their conduct affects the society nor it acts conscientiously. Nowadays this conduct is visible to the public through media, particularly the TV channels. We had a disproportionate mushrooming of news channels that has now turned into a sort of proliferation. TV talk shows have a purpose but, put idiomatically, they mostly collect all the dirty linen from all over the country and wash at our homes creating despondency, pessimism and, above all, pollute the young minds. Sensational news covering violence, juicy but filthy utterances, accesses and wrangles are preferred to positive news about Pakistan. Most of the talk show anchors encourage distasteful bickering among the participants that quite frequently turns into a yelling contest with use of objectionable language. At times even people of stature, otherwise known for their restraint, have been seen going berserk. Such maladroit scenes are watched by millions of viewers, including teenagers and children. Most of the homes have a single TV and thus children are the captive viewers watching what the elders prefer to watch.

The role of print media in influencing society has gradually narrowed in Pakistan due to effectiveness of TV channels and social media. Having said this, the newspapers still have readership and continue to play a limited but significant role. The English newspapers are read by the educated elite and those who influence decision-making in our country. Generally, the tone and tenor of English newspapers have been balanced and are void of language that can be rated as distasteful. Nonetheless, there seems to be a growing deviation from this practice. Intermittently one reads exceedingly derogatory and abusive language. One reads about the 'muzzle and the leash", but to one's surprise, the howling and growling still goes on unabated. Is civility and forbearance thrown out of the window?

Above notwithstanding, let us not put the blame squarely on the media. Parliament is one forum where the elected few represent the people of Pakistan. It's a place of debate and dialogue. All the legislatures — the Senate, national and provincial assemblies — are to be run in accordance with a set of rules and demureness. The parliamentary language is known to be above paltry and obnoxious phrases but what we see in reality is highly deplorable. It's a shame that the conduct of few members of the National Assembly during the last five years of tenure has been below standard, to put it mildly. Use of un-parliamentary language, brawls and scuffles were all under the glare of media — watched by millions, including children. A lady member was targeted by a minister with undignified language. Alas, he still goes around taking pride in his utterances and did not even have the decency to properly apologise. This is one of many such disgraceful incidents mostly perpetrated by the treasury benches. Few members have persistently been behaving like hoodlums. One may argue that rumpus and scuffles in legislatures take place in few other countries as well. Yes it does, but then is this what we want to emulate? Is this what we want our children to learn and follow?

Social media has an unbridled use by anyone who has access to a smartphone. There are about 40 million internet users in Pakistan. Social media, through its assorted apps, can make things go viral within hours beyond all boundaries across the world. With reference to Pakistani politics, what one has seen in social media in the last two years or so is appalling. As a whole the caricatures, language and distortion of facts is nauseating — seemingly creation of a perverted and sick minds. Whether these are being generated by freelance individuals or media cells from political parties, the act is outright stupid. If we discredit everyone and everything associated with Pakistan we inadvertently discredit Pakistan itself. There has to be a conscious effort by the state and society to somehow put a damper against the juggernaut of negative social media, a word of caution for all the prominent political and apolitical personalities to mind their language whenever they open their mouth. Loose talk and rash actions in public will be caught by the minuscule camera of a cell phone. It's better to mend ways.

A bigger and vital problem is lack of realisation that how the irresponsible elements in media continue to cause irreparable damage to society. Resultant erosion of values is rapid — akin to a locust attack. Mudslinging and demonising go on unabated, discrediting all and sundry. We hardly find heroes and icons whom our children can idolise. Relentless negative projection round the clock has negatively impacted national and individual aspirations. The foreign media selectively picks the negative chunks from our own and projects a distorted image of our culture, its people and the country as a whole. It shatters the positive appearance of Pakistan. Pakistan and its people are great — let's project them as such. The onus lies with the media itself to self-actualise and reform. If it does not then the state needs to intervene for the good of the country and its hapless people.

Published in The Express Tribune, September 12th, 2018.

Like Opinion & Editorial on Facebook, follow @ETOpEd on Twitter to receive all updates on all our daily pieces.