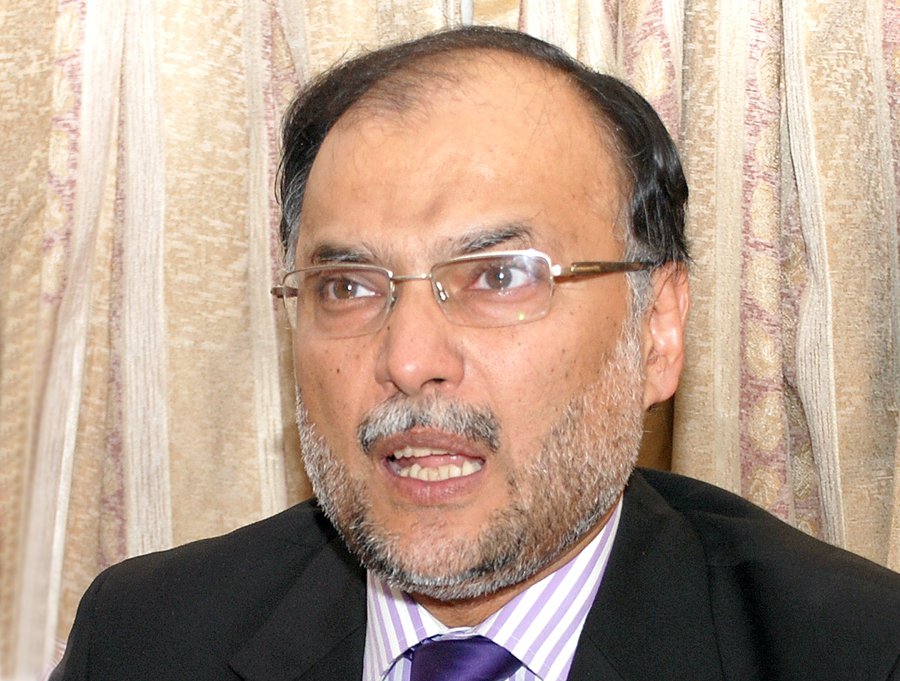 ---
LAHORE: A three-member bench of the Lahore High Court led by Justice Sayyed Mazahar Ali Akbar Naqvi on Monday accepted apology of former interior minister Ahsan Iqbal and dismissed contempt notice issued against him over his alleged 'contemptuous statement' about the country's top judge during his speech in Islamabad.

The judge observed: "You respected the courts and it is hoped you will maintain it in future."

nother member of the bench remarked "You teach your leadership how to respect the courts". "The contempt notice could be restored if you again be found lashing out at the judiciary", the member of the bench warned Ahsan Iqbal.

Iqbal's counsel advocate Azam Nazir Tarar requested the bench to dispose of contempt proceedings initiated against his client as he had tendered his apology.

Talking to media persons, the former interior minister Ahsan Iqbal said the issue of construction of dam needs to be taken seriously but it seems the only thing the present government knows is to collect donations. He said they will not do the politics of lockdowns, adding they will play the part of opposition remaining in parliament.

Ahsan Iqbal seeks exemption from appearance before court

In the previous proceedings, the full bench had observed the court will monitor closely the conduct of former interior minister both in and outside the courtroom. Iqbal had submitted his written unconditional apology before the court and surrendered himself at the mercy of the court.

"You should show more tolerance than a common man as you are a political leader", the bench had observed at the time while addressing the PML-N leader. PPP also faced tough time but they never lashed out at the judiciary, one of the members of the bench remarked, adding that it is your party that has launched a tirade against the judiciary.

The bench made it clear the judiciary was not part of any political party or any agenda.  Ahsan's counsel said there was no 'claim' on part of his client to which the bench observed they could see by summoning the record of videos containing his media talks.

Advocate Azhar Siddique, the petitioner's counsel, had contended the bench would have to see the apology of Iqbal in view of his conduct outside the court. He stated the former minister has maintained a different stance before the court and media. At this, the bench had observed that they would resume the case hearing after the summer vacations.

However, the bench made it clear that they would monitor the conduct of the former federal minister before taking any decision on his unconditional apology.


COMMENTS
Comments are moderated and generally will be posted if they are on-topic and not abusive.
For more information, please see our Comments FAQ