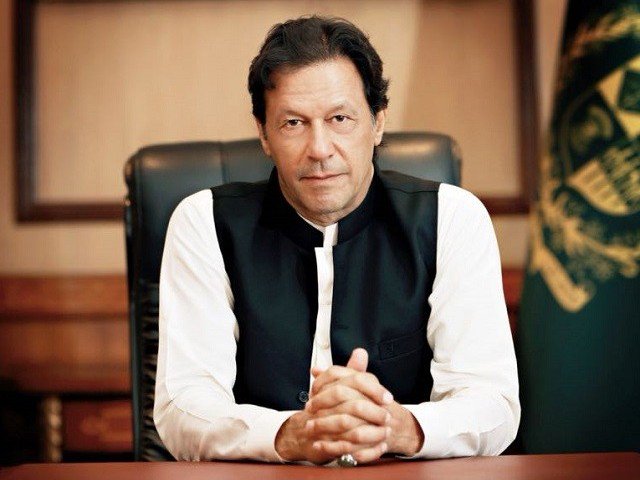 ---
ISLAMABAD: Prime Minister Imran Khan on Sunday said that the friendship with China was a cornerstone of Pakistan's foreign policy and his government was committed to implementing the China Pakistan Economic Corridor (CPEC).

In a meeting with Chinese State Councilor and Foreign Minister Wang Yi, who is on an official visit to Pakistan and called on him, the prime minister thanked Foreign Minister Wang Yi for the good wishes of Chinese leadership.

The Chinese state councilor headed a high-level delegation -- including three vice-ministers.

The state councilor congratulated the prime minister on his assumption of the office and expressed best wishes of the Chinese leadership for the new government.

He conveyed the desire of the Chinese leadership to work with the new government for further enhancing the strategic partnership between Pakistan and China.

Wang Yi underscored the significance of China-Pakistan relationship which served as a model of friendship in interstate relations.

The foreign minister underscored the significance of CPEC for the mutual benefit of the people of both countries. He also conveyed the invitation of Premier Li Keqiang for an official visit to Prime Minister Imran Khan.

The prime minister thanked Chinese Premier Li Keqiang for his congratulatory telephone call and for his message of support to the new government.

He also thanked the Chinese premier for the invitation to visit China and looked forward to his visit and meetings with the Chinese leadership.

During the meeting, both the sides discussed the regional situation and global issues.

Meanwhile, in a separate meeting with Saudi Minister for Information Dr Awwad Bin Saleh Al Awwad, the prime minister invited greater investment by Saudi public and private sector in petroleum, energy, livestock and agriculture sectors, besides stressing to address the imbalance in bilateral trade currently tilted towards Saudi Arabia.

The Saudi minister conveyed the greetings and felicitations of the Saudi leadership, to the prime minister on assuming the office.

The Saudi minister expressed solidarity of Saudi leadership with the government and people of Pakistan.

The prime minister conveyed his gratitude to King Salman bin Abdulaziz Al Saud and Crown Prince Muhammad bin Salman, for their sincere wishes.

He underscored the strong bilateral relations between Pakistan and Saudi Arabia, which was a durable, broad-based and comprehensive partnership.

Expressing satisfaction at the pace of progress in bilateral relations, he called for sustaining the momentum through tangible progress on areas identified for bilateral cooperation.
COMMENTS
Comments are moderated and generally will be posted if they are on-topic and not abusive.
For more information, please see our Comments FAQ