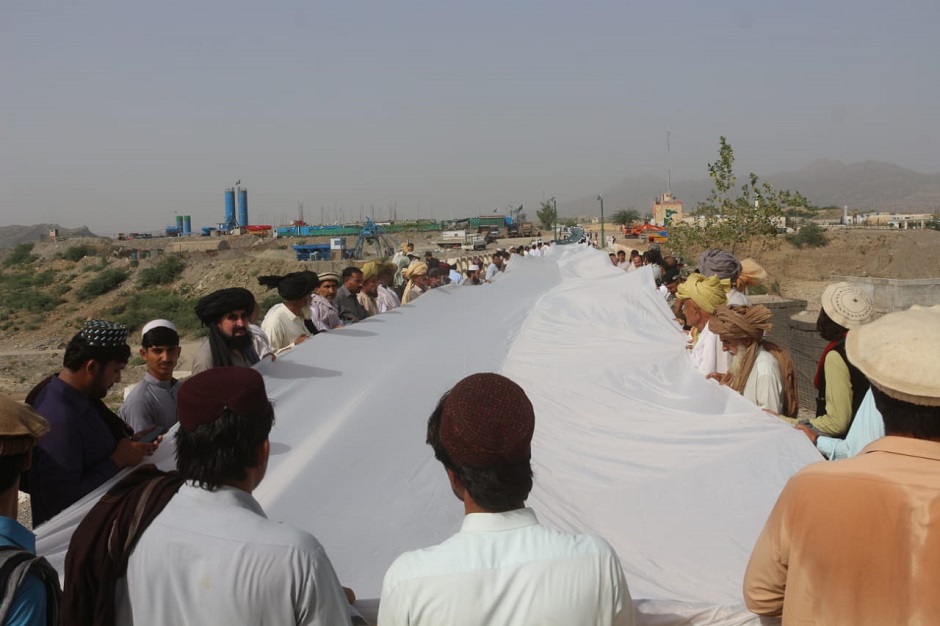 ---
NORTH WAZIRISTAN:

A North Waziristan youth created a 1600ft-long and a 15ft-wide national flag to pay tribute to the martyrs and soldiers of the 1965 Pakistan-India War on the occasion of the country's 53rd Defence Day.




Usman Khan, from tehsil Shewa of the tribal district, urged the people to love and respect the motherland in a video message. "I want to depict love for my country and express solidarity with martyrs."

'Spare no effort to protect motherland': President, PM pay tribute on Defence Day




The 1965 Pakistan-India War is famous for the heroic defence of the motherland by the country's armed forces after India launched a surprise attack on September 6. The war also featured the largest armoured engagement after the Battle of Kursk in World War II.

1965 war: Pivotal actions of Pakistani armed forces




Anecdotes from the 1965 Pakistan-India War

The flag was taken through the markets and towns of Shewa and Spinwam districts and was held by thousands, including security forces personnel, as it was shown to the people of the area.




COMMENTS
Comments are moderated and generally will be posted if they are on-topic and not abusive.
For more information, please see our Comments FAQ