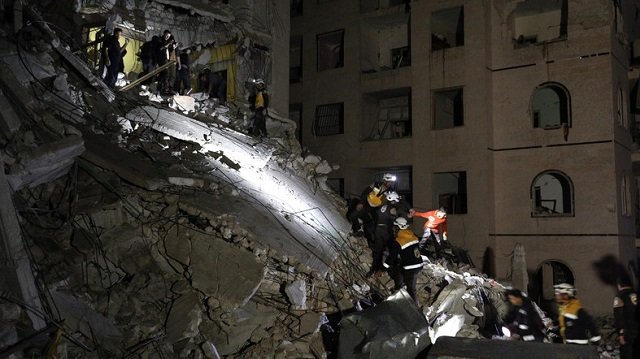 ---
MOSCOW: The Kremlin said on Wednesday that the situation in Syria's Idlib Province remained of heightened concern and that Russia was talking to various countries about it.

"The situation in Idlib is still a matter of heightened concern and worry and, of course, it is on the agenda when it comes to all contacts that the Russian side has at various levels with relevant colleagues," Kremlin spokesperson Dmitry Peskov told reporters during a conference call.

Iraq hosts military chiefs from Iran, Russia and Syria

Russian Deputy Foreign Minister Sergei Ryabkov had said earlier that any Russian military action in Syria tried to minimise civilian casualties and was precisely targeted, the RIA news agency reported.

Russia resumed air strikes against militant in the militant-held enclave of Idlib province on Tuesday after a hiatus of several weeks, according to a Syrian militant and a war monitor. Russia has not confirmed it has resumed air strikes.

"We, as we have said many times before, act precisely, selectively, trying to minimise possible risks to the peaceful population," RIA quoted Ryabkov as saying.