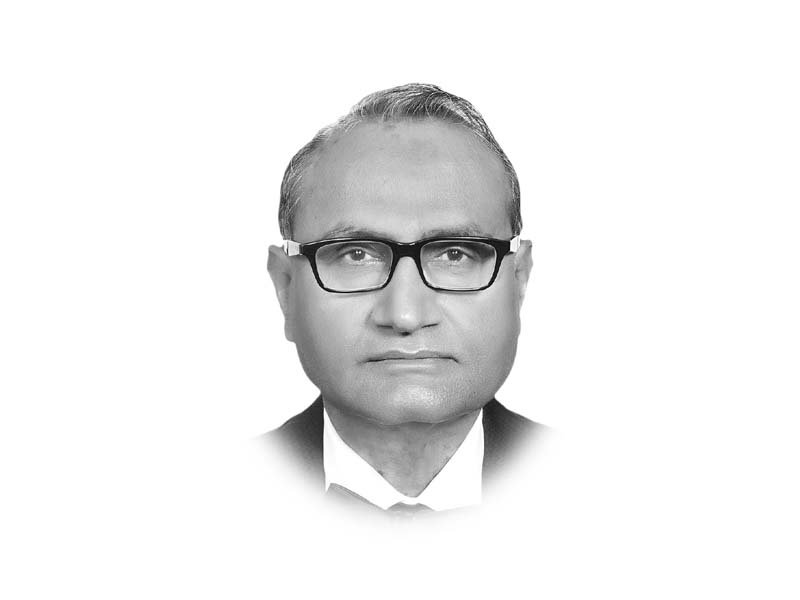 ---
During the electioneering, the PTI's constant refrain was about its preparedness to pick up the gauntlet on day one of its coming into power. "The crisis is so severe and requires measures so urgent that no option can be ruled out," observed its then finance minister-designate on the day following the hustings day. In another week, press reports quoted him as saying that his party had 'complete' plans to meet the economic challenges facing the country. Earlier this week, the Senate was informed by him that the decision whether or not to approach the IMF had not yet been taken. Whether the ready-to-launch plans did not stand the ground reality test at the hands of the economic look-alikes in the bureaucracy or the plans did not exist in the first place, is not entirely clear. Nearly all federal secretaries have been shuffled around, except for the finance secretary. Is there more to it than meets the eye? Waiting for something to write home about, I did not send in this column last week. Here I am, with my column for 31st of August, without any news of the emergency policy measures to be taken to deal with the crisis that has long been in the making.

It has been obvious to all observers of the economic scene that CPEC lending, repayable in foreign exchange, is adding dangerously to an already-heavy burden of external debt. Continued borrowing to repay past debt drives away investors as well as creditors. The script that leads eventually to the IMF largesse is implemented by letting the currency depreciate and interest rate and some regulatory duties to go up. This is what PML-N's Miftah Ismail and then the caretaker Shamshad Akhtar tried to do. The other script was written up and followed up by Imran Khan's favourite, Mahathir Mohamad, during the Asian financial crisis. Malaysia, as we all know, was the least-affected economy of the region.

Mahathir quickly abandoned the orthodox economic medicine and imposed capital controls. In our case, such a measure is even more necessary because of our past folly of liberalising capital account well before liberalising the current account. In addition to imposing temporary capital controls, some debt service payments should have been stopped and negotiations started to assure these creditors about a credible future course of action. Some other countries also pursued extraordinary measures as rapid response to an extraordinary situation. The list includes South Korea, Argentina and Iceland. In the case of Pakistan, strict control or even ban on inessential imports is necessary. These countries succeeded because of responsible leadership, better governance, low level of corruption and professional competence — all billed as pillars of the PTI campaign.

Why, oh, why this slumber? Is Mahathir also, like Jinnah, only for quotation? Are we waiting for a character like in Samuel Beckett's play Waiting for Godot? Emergency imposition of controls on capital outflow and import of food and other non-essentials is no rocket science. Overseas Pakistanis ought to be approached. What, however, stops from issuing dollar-denominated bonds locally, with adequate safeguards. There are enough dollars hidden under the mattresses. These bonds can raise more than the tax amnesty scheme. Are vested interests proving too strong for a government that won the elections by promising the end of corruption and vested interests. The more these measures are delayed, the more unavoidable will be the need for an IMF bailout. In which case, the PTI can forget about ten million jobs, five million houses and ten billion trees for another three years.

Published in The Express Tribune, August 31st, 2018.

Like Opinion & Editorial on Facebook, follow @ETOpEd on Twitter to receive all updates on all our daily pieces.