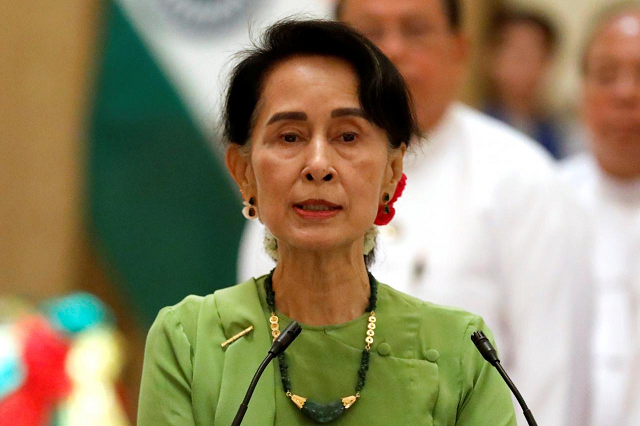 ---
Outgoing UN rights chief Zeid Ra'ad al Hussein has excoriated Myanmar's leader Aung San Suu Kyi over the military's anti-Rohingya campaign conducted last year, BBC reported.

Hussein told the British public service broadcaster the Nobel laureate "was in a position to do something. She could have stayed quiet or even better, she could have resigned."

US slaps sanctions on Myanmar military commanders over Rohingya abuses

He said there was no need for Kyi to act as a spokesperson for the Burmese military, referring to her comments describing anti-Rohingya violence as an "iceberg of misinformation".

UN investigators said Myanmar's military carried out mass killings and gang rapes of Muslim Rohingya with "genocidal intent" earlier on Monday. In a report they suggested the military's chief and five other generals be persecuted for orchestrating the gravest crimes under law.

Myanmar army chief must be prosecuted for 'genocide': UN probe

The civilian government led by Aung San Suu Kyi has allowed hate speech to thrive, destroyed documents and failed to protect minorities from crimes against humanity and war crimes by the army in Rakhine, Kachin and Shan states, the document read.

A year ago, government troops led a brutal crackdown in Myanmar's Rakhine state in response to attacks by the Arakan Rohingya Salvation Army (ARSA) on 30 Myanmar police posts and a military base. Some 700,000 Rohingya fled the crackdown and most are now living in refugee camps in neighboring Bangladesh. The UN report said the military action, which included the scorching of villages, was "grossly disproportionate to actual security threats".

This story originally appeared in BBC. 
COMMENTS (1)
Comments are moderated and generally will be posted if they are on-topic and not abusive.
For more information, please see our Comments FAQ